5 July 2017
By Bryan Smyth
bryan@TheCork.ie
UCC History conference to recall US Navy in Ireland during World War I
International scholars are gathering at University College Cork from today (July 5th to 7th) to mark the centenary of the US Navy deployment to Ireland during the First World War.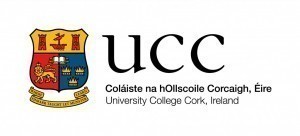 Winning the Western Approaches: Unrestricted Submarine Warfare and the US Navy in Ireland, 1917-18 will explore the period in which American warships and seaplanes largely based in Cork Harbour and Bantry Bay guarded the western Atlantic shipping lanes from German submarines during 1917-1918.
Two conference speakers retain direct family links to these First World War events. Nick Jellicoe is the grandson of Admiral John Jellicoe, who commanded the Royal Navy's Grand Fleet in the First World War, and featured in Nick's book, Jutland: The Unfinished Battle. Nat Sims' grandfather was Admiral William Sims, who commanded the US Navy forces in Europe in 1917-1918 when it protected merchant ship convoys from German submarines.
Nat Sims and Nick Jelicoe will be among 23 historians from the US, Britain, Germany, and Ireland, who will speak over the three days.
The conference, which kicks off tomorrow, July 5, and runs until Friday, is free, open to the public and registration is not required. Proceedings will be held at UCC in the Geography/Geology main lecture theatre, just off Donovan's Road. A lecture by Dr Jann Witt of the German Naval Memorial on the Imperial German Navy and the First World War will take place in the Aula Maxima on Wednesday, July 5 at 4pm.
Full programme:
https://www.ucc.ie/en/history/news/fullstory-767888-en.html
The UCC conference is the latest in a series of events held around Cork harbour marking the centenary of the US Navy's Ireland service. During 1917-18, up to 10,000 Americans served in Ireland, at a time when German submarines were sinking hundreds of merchant vessels in and near Irish waters. The conference has been assisted by the Port of Cork and the Department of Arts, Heritage, and the Gaeltacht.