18 July 2017
By Elaine Murphy
elaine@TheCork.ie
Sinn Féin TD for Cork South-Central Donnchadh Ó Laoghaire TD has called for the Department of Children to intervene in the sale of Bessborough, which is sometimes spelled as Bessboro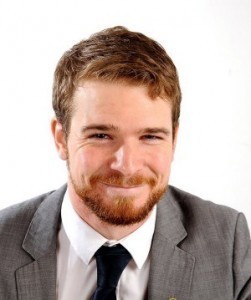 The lands are being sold by the Sister of the Sacred Heart of Jesus & Mary, however, the site may contain important information in relation to the History of the Mother & Baby Home which was located on the site.
Teachta Ó Laoghaire said;
"The news that Bessborough is to be sold, is of significant concern, and I believe this is an appropriate juncture to investigate this site. While I understand that the cemetery and surrounding area is not to be sold, many survivors and their loved ones are concerned that there are further burial sites within the grounds.
"It is difficult, in many respects, to reconcile the small burial plot, which I have visited recently, with the mortality rates in the homes.
"I am very concerned that any potential development could impact on the possibility of uncovering any other potential burial sites, and I know this is a concern shared by many other former residents, and their loved ones.
"The Department of Children and Minister Zappone need to intervene in this sale. The Minister should ensure that the site is investigated in a similar manner to the Tuam site, before any sale goes ahead, and certainly before any development takes place in order to get answers. I will be writing to Minister Zappone seeking that this happen.
"People need answers. This is a feasible action and the Department need to get this done.
"I will also be requesting that Minister Zappone ensures that, when and if the site is sold, after this investigatory work is carried out, that there is a legal right for access to the burial site, or any other sites such as may be discovered."