17 July 2017
By Bryan T. Smyth
bryan@TheCork.ie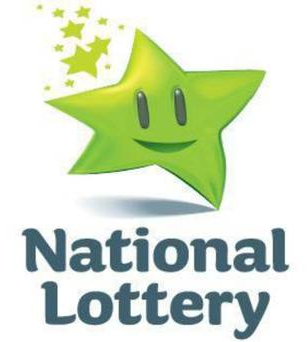 A lucky syndicate made up of 20 workers from the Barry Group in Co Cork today picked up a cheque for €369,210 at National Lottery headquarters in Dublin.
The delighted group won the prize in the EuroMillions draw on Tuesday 11th July, when they matched five numbers and a lucky star. They purchased their winning €7 Quick Pick ticket at Foley's Foodstore on the Cork Road in Mallow, Co. Cork.
The syndicate – aged between 22 and 60 – all work at the Barry Group, a wholesale distribution company, which is headquartered in Mallow.
The Barry Group, one of the leading wholesale groups in Ireland, is headed by Jim Barry. The company was founded in 1955 by Jim's father, James A Barry. Since then the company has grown and developed at a rapid pace and today employs around 230 people.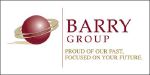 The syndicate travelled to Dublin from Cork along with Jim Barry on a specially hired bus to pick up their prize.
Speaking at National Lottery headquarters today, excited syndicate spokesperson, Emma Quaid, said: "We have been playing together as a group for over four years now and we never thought we'd see the day where we'd all be hopping on a bus to collect a huge prize like this. There has been an incredible buzz throughout Mallow town since the win, so it's nice to finally arrive at National Lottery offices to pick up our cheque."
"With all the excitement I don't think there was too much work done in the office last Wednesday! We are delighted Jim Barry is also with us today. He has been very supportive and gave us all a half day to travel here. After tomorrow, it'll be back to business as usual but not before a few glasses of champagne," she laughed.
The group will spilt the winnings equally, each taking home €18,460. Emma said that the money will come in very useful to syndicate members over the coming weeks and months: "Quite a few of the group have young families so I know that there is a lot of talk about holidays at the moment. Some of the other winners want to upgrade their cars."
Jim Barry said he is delighted for his staff. "They are a terrific bunch of people and I could not be happier for them. I wish then all the luck with the win and hope it brings them lots of joy and pleasure."
Meanwhile almost 30 cent in every Euro spent on National Lottery games goes back to Good Causes all over Ireland, supporting organisations and individuals in the areas of health, education, sports, the environment, arts and heritage.
Playing National Lottery funds good causes across Ireland. In 2016 alone, the National Lottery raised over €210 million good causes. This level of funding has made a significant difference to communities, projects and individuals in the areas of Youth, Sports, Recreation, Amenities, Health, Welfare, Arts, Culture, National Heritage and the Irish Language.
ENDS