9 August 2017
By Bryan Smyth
bryan@TheCork.ie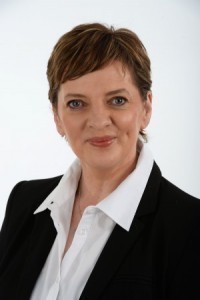 Sinn Fein MEP Liadh Ní Riada has raised the issue of Ireland's 'dysfunctional, complex and cumbersome' system for registering horses with the European Commission and the European Council.
The Ireland South MEP said the current system goes needlessly beyond the requirements of EU law.
"It is widely accepted that a system of registration for horses is useful for a number of reasons, not least the protection of animal welfare and human health.
"In Ireland horse-breeders must obtain a passport for their animal within 6 months of its birth. Those that obtain a passport after this deadline will have their animals 'marked-out' on its passport, which means that the animal may not enter the human food chain.
"The passport issuing systems in operation in Ireland are expensive, complex and often times subject to delays. Many horse breeders have had their animals rendered effectively worthless due to delays on the part of the several passport issuing authorities operating in Ireland.
"The Irish passport system goes far beyond the requirements of EU law. It's as if the Irish Government are putting obstacles in the way of rural small businesses in an attempt to be the best boys and girls in the class at EU level.
"There have been calls from many quarters for a simplified system of registration and traceability similar to that operating in the bovine sector in Ireland. The system for registration, identification and traceability of cattle in Ireland is second to none. Why can't we employ a similarly efficient and effective process when it comes to horses?
"I have written to both the Commission and to the Council to seek confirmation that our current system goes far beyond the requirements of EU law and that a system based on the bovine sector model would comply with Ireland's legal obligations."