16 August 2017
By Elaine Murphy
elaine@TheCork.ie
TELUS International, a leading global business process outsourcing (BPO) provider, announced today the acquisition Voxpro, a provider of beautiful customer experience, technical support and sales operations solutions with locations in Ireland, the United States, Romania, and the Philippines. Voxpro powers the customer operations of the world's leading technology companies.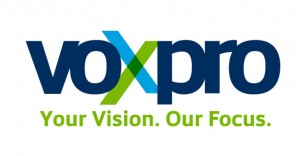 Now operating as 'Voxpro – powered by TELUS International,' the Ireland headquartered company brings a dynamic track record supporting the world's innovators and disruptive technology companies, helping them to evolve and scale into some of today's most renowned global brands. With its dedicated, shared or co-located customer support capabilities, Voxpro provides TELUS International with additional diversity and flexibility in meeting the needs of marketplace disruptors.
With locations in Folsom, California and Athens, Georgia, the partnership grows TELUS International's U.S. footprint, providing a more comprehensive onshore offering to existing and prospective customers. In addition, Voxpro's robust European operations will add new service delivery centers in Ireland, while also expanding TELUS International's presence in Bucharest, Romania and Manila, Philippines. Likewise, TELUS International brings a robust global infrastructure with a track record of customer experience innovation for leading global brands, including excellence in omnichannel support, cloud contact center and analytics to further fuel Voxpro's impressive growth and success to date.
"This is a partnership of likeminded organizations focused on providing world-class brand experiences for our clients and their customers," said Jeffrey Puritt, TELUS International president and CEO. "Together, we provide a truly differentiated offering in the marketplace designed to meet our fast-growing partner demands for more locations, flexible and agile support structures, and highly engaged multilingual team members committed to customer service excellence."
Approximately 2,700 Voxpro team members, including the Voxpro leadership team, will join the TELUS International family, bringing the combined employee base to almost 28,000 team members across the globe serving customers in over 35 languages.
"It's an extremely special day for us and for all of our partners, team members, and indeed, everyone in the Voxpro community," said Dan Kiely, Voxpro co-founder and CEO. "We couldn't be more proud to find a fabulous partner like TELUS International – a company that shares our entrepreneurial spirit and relentless desire to redefine and disrupt the outsourcing industry when it comes to serving the customer experience needs of such important brands. As part of the TELUS International family, we will continue to build our thriving culture focused on putting our team members and customers first."
Both companies have received numerous industry accolades. TELUS International was recently named an Achievers 50 Most Engaged Workplaces in North America, as well as Outsourcing Provider of the Year at the 2017 Call Center Week Excellence Awards. Voxpro was recently named one of Ireland's Best Managed companies by Deloitte for the fifth consecutive year, as well as winning the Irish CCMA Awards' Outsource Partnership of the Year for consecutive years working with partners like Airbnb.
About TELUS International
TELUS International is a global business process and IT outsourcing company with almost 28,000 employees around the world, including in Canada, the United States, Europe, Central America, the Philippines and the United Kingdom. With over 200 million customer interactions supported annually via voice, email, chat and social media, across fast-growing tech, financial services and fintech, gaming, travel and hospitality, and healthcare industries, TELUS International enables customer experience innovation through spirited teamwork, agile thinking, and a caring culture that puts customers first. The company serves clients in over 35 languages. As the global arm of TELUS (TSX:T) (NYSE:TU), TELUS International is backed by a leading national telecommunications company in Canada, with over USD$10 billion of annual revenue and 12.8 million subscriber connections.
About Voxpro
Voxpro is Ireland's largest international provider of customer experience, technical support and sales operations solutions. Voxpro partners with some of the world's most exciting and disruptive tech organizations to support their customers by delivering the world's best customer experiences. The company designs and delivers a range of business services for and on behalf of its partners, such as multilingual customer experience and technical support, trust and safety, risk and fraud activity, social media management, sales, analytics and harnessing product insights.
Established by co-founders, Dan and Linda Kiely, Voxpro currently operates in Cork and Dublin, Ireland; Athens, Georgia and Folsom, California; Bucharest, Romania; and Manila, Philippines. Voxpro works with partners who evolve from disruptive tech startups to global giants, helping them to scale internationally and to deliver a beautiful customer experience to their customers with every interaction.