16 August 2017
By Elaine Murphy
elaine@TheCork.ie
Are you uncertain about your Leaving Cert results and what they mean for you? The Exam Helpline 2017, provided by the National Parents' Council Post Primary (NPCpp) and sponsored by eir, will open next Wednesday (16th August) offering confidential advice, information and support to Cork students receiving their results.
The 1800 265 165 Freephone helpline is open from 10am on results day, Wednesday, 16th August, to take calls from students and parents seeking advice and up to date information on what choices are available to students. It will open for three days the week of the results as well as a further three days the following week, after the release of CAO Round One offers.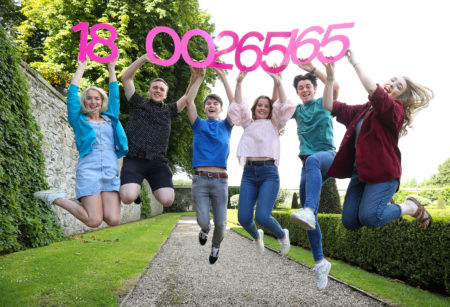 The Helpline is sponsored by eir and supported by the Department of Education and Skills and staffed by members of the Institute of Guidance Counsellors. The Helpline receives thousands of calls every year, giving expert advice to students to enable them to make informed choices about their future career paths and further education.
Those seeking advice, information or reassurance can contact the Helpline on 1800 265 165 and speak to experienced guidance counsellors. All queries on 3rd level courses, leaving cert appeals and repeats, CAO procedures, no offers and financing your further education will be dealt with in a professional and confidential manner.
In recent years calls to the Helpline have increased, which shows the need for the personal touch at the end of a phone line at what can be a highly pressurised time for students and their parents.
John Anslow, Head of Group Sponsorship at eir, said "We've been supporting Exam Helpline for over 20 years and are delighted to do so again this year. eir has always been committed to providing support and resources for Irish students; our StudyHub service is a great educational resource for Leaving Cert students providing over 500 hours of free top quality tutorials. No matter how prepared students are, this can be a very confusing and stressful time for them and their families and talking to a professional can really help".
Ross Mac Mahon, Communications Officer for the National Parents Council Post Primary stated that "The Helpline provides students and parents with live interactive one to one advice and guidance from professional councillors. This is particularly valuable given the change in the points system this year".
The opening hours of HELPLINE 2017 are:
Wednesday, 16th August: 10am-7pm
Thursday, 17th August: 10am-7pm
Friday, 18th August: 10am-1pm
Monday, 21st August: 8am-7pm
Tuesday, 22nd August: 8am-7pm
Wednesday, 23rd August: 8am-1pm