3 September 2017
By Tom Collins
tom@TheCork.ie

A group of seven international journalists and bloggers with a combined audience reach of 3.5 million have arrived today for a showcase of all that can be found on the doorstep of Cork Airport. The journalists – hailing from Canada, Spain, Switzerland, Italy, the Netherlands, Germany and India – are on a visit hosted by Fáilte Ireland, in conjunction with sister agency Tourism Ireland. The 'Iconic Sites Showcase' of Cork and Kerry seeks to leverage new air routes in and out of Cork Airport and the fact that the transport hub is ideally positioned for both Ireland's Ancient East and the Wild Atlantic Way.
Among the many Iconic Sites the group will visit is Skellig Michael, made famous by Star Wars, as well as the nearby Staigue stone fort, the village of Waterville and Valentia Island. In addition to visiting Kerry, the group will also explore Cork on a walking tour – including a visit to the famous English Market, a tour of the Franciscan Well Brewery, a visit to Cobh to listen to the Queenstown Story at Cobh Heritage Centre as well as a trip to the Titanic Experience and the local Jameson Whiskey Distillery. The group will also travel to Youghal to visit the Clock Tower and to take a guided tour of St Mary's Collegiate Church.
Ciara Sugrue, Head of International Publicity with Fáilte Ireland welcomed the group to Cork and Kerry, said:
"Regional Airports are crucial to spreading tourism activity throughout the country to ensure that all parts enjoy the revenue and jobs which increased visitor growth can generate. It is our hope that this press trip will highlight the fantastic choices on offer for those arriving on new routes into Cork Airport – whether it's the stunning natural beauty of the Wild Atlantic Way or the rich heritage of Irelands Ancient East."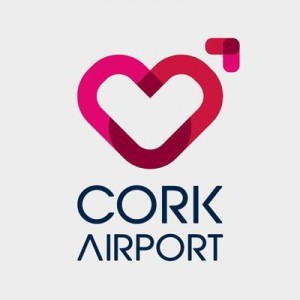 Niall MacCarthy, Managing Director, Cork Airport, commented:
"Cork Airport is uniquely located as a gateway to both Ireland's Ancient East and Wild Atlantic Way and we are always delighted when international visitors from across Europe, the UK and the USA start their journey here at the heart of both of these unique tourism proposition to experience everything that is great about Irish hospitality.
The beauty of starting a journey of discovery from Cork Airport, is that you have the option of delving into either or both of these outstanding touristic themes right on our very doorstep given the wealth of history and stunning coastal scenery right across the South of Ireland", he added.