6 September 2017
By Elaine Murphy
elaine@TheCork.ie
Sinn Féin TD and Justice Spokesperson Donnchadh Ó Laoghaire (Cork South Central) has said that the deaths of three homeless people, including a woman in Cork, was "an indictment of the State and of the Housing policies of successive Governments".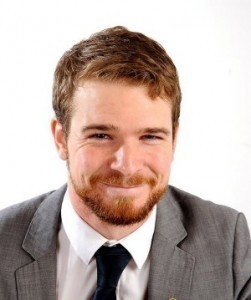 "This week, three people who were homeless have lost their lives. My sincerest sympathies go out to the families of the deceased.
"These tragedies should not have happened. These deaths are the direct result of a broken housing system, failed policies, and a lack of action in meeting the needs of some of societies most vulnerable people.
"This week we also saw another rise in homelessness figures, the figures showing literally thousands of people homeless across the State, which is indicative that what both the Minister and the Government are doing is, quite simply, not working.
"Successive Governments are answerable on these deaths, and must do all within their power to prevent any further deaths. It is worrying when you consider that this is autumn, and what a harsh winter may mean for those on our streets.
"The Housing and homeless crisis needs action, not words. The time for summits and gestures has long since passed.
"There is a need for a radical change of policy direction. Government is not doing enough to stem the flow of people into homelessness, nor are they doing enough to source the permanent homes that people in emergency accommodation so desperately need.
"We need, most of all, Social Housing to be built. More of it planned and delivered faster. It shouldn't take two years to deliver. It is also a source of great anger and frustration to many to see so many idle units across the City. While there has been progress in this area, there are still units lying idle for far too long, where a family could be housed.
"It is becoming more apparent by the month that we have a Government who are ideologically opposed to social housing models, and as a result are failing large portions of society who may never be able to afford a property of their own.
"If Minister Murphy is to be taken seriously on the back of this weeks summit, actions must follow; not in the form of yearly plans, or kicking the can down the road for another few months; we need to see action immediately.
"The homeless deserve prompt action, above and beyond sympathetic words, at the very minimum."