7 September 2017
By Bryan T. Smyth
bryan@TheCork.ie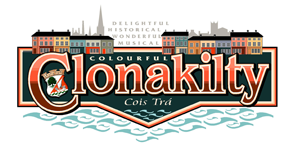 Kevin "Boxer" Moran, T.D., Minister of State with responsibility for the Office of Public Works (OPW) and Flood Relief, is pleased to announce receipt of notification that the Minister for Public Expenditure and Reform, Mr. Paschal Donohoe T.D., has formally confirmed the River Fealge (Clonakilty) Flood Relief Scheme.
Welcoming the announcement Minister Moran said, "I recently visited a number of areas in Cork, including Clonakilty, where I met with Minister of State Jim Daly, local TDs, councillors and the community, to see at first hand as Minister for Flood Relief, the effects of flooding on these areas. Flooding has a devastating impact and can be long-lasting for communities and Clonakilty is no exception, having suffered serious flooding in the past. I am delighted that this Confirmation will, after the required public notice period, now enable my Office to progress this major scheme of works on the River Fealge. The Scheme, when completed, will afford protection to 150 residential and 146 non-residential properties from the 1 in 100-year flood event".
Minister Moran went on to say, "As recent events in Donegal show, flooding has a catastrophic effect on communities. It is important to emphasise that this Scheme, when commenced, is building on the record number of flood relief schemes that are currently underway in addition to the OPW's ongoing funding support to local authorities for undertaking localised flooding projects. The existing and planned expenditure on flood relief measures represents an unprecedented level of investment by the Government to protect individuals, families, communities and businesses throughout the country against the most serious risk and impact of flooding".
Locally, Cork South West T.D. and Minister of State at the Department of Health, Jim Daly said 'Flooding has a devastating impact on businesses, homes and communities and I know first-hand the negative impact the flooding had in Clonakilty. I am pleased to say that from working with Minister Donohoe and Minister Moran, I can now confirm that the River Fealge Flood Relief Scheme is now part of the Governments €430 million Capital Investment Plan for Flood mitigation.'
The Flood Relief Scheme will compromise of fluvial storage upstream of the town and tidal defences such as tidal defence walls and tidal flood embankments. The scheme will also include works to the bridges and the raising of roads.
The details of the confirmation order are available on the website of the Department of Public Expenditure and Reform at http://www.per.gov.ie/en/river-fealge-clonakilty-flood-relief-scheme/