29 September 2017
By Elaine Murphy
elaine@TheCork.ie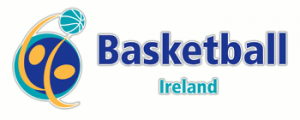 Basketball Ireland Super League Preview: Swords prepare for the Mardyke while first game of Women's season gets underway
It's yet another jam-packed weekend of Basketball Ireland Super League action this weekend, with the Women's Super League getting underawy on Sunday and some big clashes in the Men's Super League ahead.
In the women's Super League, Martin Conroy's charges at IT Carlow Basketball are relishing the challenge of the team's first ever Super League game as they prepare to welcome NUIG Mystics to the Barrow Centre in Carlow.
"We're really looking forward to it," said Conroy. "It's been a long road to get to this position and we are very aware of the hard season we are facing into. We have some fantastic young Irish talent in our squad and some superb imports, so we're excited now to get started."
In the Men's Super League meanwhile, Griffith College Swords Thunder are preparing to make the trip down to Cork on Sunday for one of the must-see games of the weekend as they take on Colin O'Reilly's UCC Demons. This time last year, Demons came out on top in this fixture, but Swords' Head Coach, Dave Baker, is hoping to turn that loss around this weekend.
"I feel our loss to them last season came back to haunt us so we will show no complacency this weekend and will be training hard all week to put right last year's loss," he said.
"It's been a good start for us, beating last year's Cup finalists Pyrobel Killester in the opening game as well as the revamped Eanna last Sunday," he continued. "We will be focused though. With Colin [O'Reilly] back at the helm, Demons have already beaten one of the favourites, Tralee, and ran UCD very close – both without their dominant American, Lehmon Colbert."
Pyrobel Killester meanwhile will be chasing their second win as, after upsetting Black Amber Templeogue at Oblate Hall last Saturday evening, they welcome Moycullen to the IWA in Clontarf this coming weekend.
Elsewhere, Maree will welcome Garvey's Tralee Warriors to Oranmore on Saturday evening in what is set to be a hard-fought clash. Eanna will go head-to-head with Black Amber Templeogue, while KUBS will host UCD Marian at the arena in Greendale. There's also a very interesting clash between DCU Saints and Belfast Star taking place on Saturday night.
Basketball Ireland Fixtures – September 30th to October 1st
Saturday 30th September 2017 
Basketball Ireland Men's Super League:  
Pyrobel Killester v Moycullen, IWA-Clontarf, 18:00;
Eanna v Black Amber Templeogue, Colaiste Eanna, 19:00;
DCU Saints v Belfast Star, DCU Complex, 19:00;
Maree v Garvey's Tralee Warriors, Calasanctius College, Oranmore, 19:45;
KUBS BC v UCD Marian, Greendale, 20:00;
Basketball Ireland Men's Division 1:  
Paris Texas Kilkenny v LYIT Donegal, O Loughlin Gaels Gym, 18:00;
Dublin Lions v LIT Celtics, Colaiste Bhride, Clondalkin, 18:30;
Keane's Supervalu Killorglin v IT Carlow Basketball, Killorglin Sports Centre, 19:15;
Scotts Lakers St Paul's Killarney v BFG Neptune, Killarney Sports Centre, 19:30;
EJ Sligo All-Stars v Portlaoise Panthers, Mercy College, 19:30;
Sunday 1st October 2017 
Basketball Ireland Men's Super League:  
UCC Demons v Griffith College Swords Thunder, Mardyke Arena, 15:00;
Basketball Ireland Women's Super League
IT Carlow Basketball v NUIG Mystics, Barrow Centre, IT Carlow, 15.00
Basketball Ireland Men's Division 1:  
Ulster University Elks v Titans, Ulster University Elks, 15:00