26 January 2018
By Mary Bermingham
mary@TheCork.ie
The SFI Research Centre APC Microbiome Ireland, based in University College Cork, has secured €1.416,000 in competitive funding from the European Union's Marie Sklodowska-Curie programme, to bring 20 senior international researchers to Ireland, through a new post-doctoral fellowship programme, APEX. The new programme will further help cement Ireland's international position as a leader in microbiome science. The programme was launched by the Director of APC Microbiome Ireland, Prof Fergus Shanahan.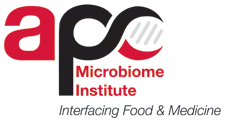 APEX (APC Postdoctoral EXcellence) is an innovative, intersectoral and trans-disciplinary training, career development and mobility programme, which focuses on the research area of the microbial community (microbiome) living in and on humans and its role in health and disease.
The aim of APEX is to develop the next generation of international scientific leaders who will gain hands-on experience and develop cross-disciplinary and entrepreneurial skills through individual research projects with a mandatory secondment to a non-academic research partner during their two years of fellowship. "APC Microbiome Ireland has a research community of over 300 researchers, and this programme will allow us to attract a further 20 highly motivated international researchers. This will enhance the dynamic APC research environment, whilst also providing excellent training for the academic and industry research leaders of tomorrow in microbiome science, an area of huge importance to human health", said Prof Fergus Shanahan.
Fellowships will be offered in the four thematic APC research areas of 'Microbes to Molecules', 'Diet and Microbes at the Extremes of Life', 'Brain-Gut-Microbiota Axis' and 'Host-Microbe Dialogue'.
The fellowships are targeted at experienced researchers who must be in possession of a doctoral degree or have at least four years of full-time equivalent research experience in academia or industry.
International mobility is a core element of the APEX programme so applicants must be incoming fellows to Ireland. There will be two calls under the APEX programme, with 10 fellowships awarded in each call. The first call is now open with a submission deadline of 9th April 2018, and a second call will close on April 9th 2019. For more information on the programme and to check eligibility and mobility requirements visit http://apc.ucc.ie/apex/
APC Microbiome Ireland, founded in 2003 and coordinated by University College Cork (UCC), investigates the role of microbiota in human health and disease. APC's mission is to 'Link Irish science with industry and society through excellence in research, education and outreach in gastrointestinal health'.