10 February 2018
By Elaine Murphy
elaine@TheCork.ie
The Cork Business Association held its 61st Annual General Meeting on February 6th at AIB 66 South Mall Cork. The event marked the election of Mr Philip Gillivan proprietor of the Shelbourne Bar, McCurtain Street as their new President. Philip's term will last until February 2020.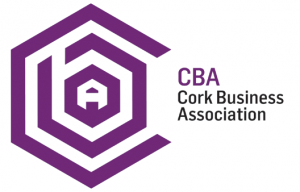 Philip is taking over the reins from Pat O Connell, who had a hugely successful two year term as President. He was instrumental in re-structuring the Cork Business Association into areas that would most benefit the city, including Retail, Tourism, Infrastructure, Security, Movement, Policy, Social, and Communications.
He will continue to play an active role with the Cork Business Association and as immediate past president he will be one of its representatives on the Cork City Centre Partnership (CORE) during 2018.
Commenting on his new appointment, Mr Gillivan stressed the opportunities for economic development in the city, "I am honoured to take up the post as President of the Cork Business Association. This is a very exciting time for Cork but equally so we have to recognise the challenges we must address particularly in respect of infrastructure and public transport. Business overall is improving with an increasing level of investment, specifically in terms of new development projects as can be measured in the number of cranes visible in the city's skyline. As a business owner myself, I want to stress how beneficial it has been to be part of this organisation over the years and to remind owners and managers that we are here for you, to promote your interests at local and national level. We will continue to work with all the key stakeholders to revitalise our city and make it a place people want to work, visit and live in. We all need to work together to have one strong voice and this is the voice of business in cork city".
Philip went on to identify a number of priorities that he will concentrate on during his term in office. "I want to build partnerships between the quarters in the city and use the positive experience I have garnered from my role in helping the re-emergence of the McCurtain Street / Victorian area. This quarter is now such a vibrant part of our city's economy. I firmly believe in businesses working together for the greater good and this is the ethos I will bring to the CBA during my term as President I also want to see that Cork fully embraces smart technology to enhance the customer experience".
"Finally we will continue to work with Cork City Council and other stakeholders on issues facing our members including Infrastructure, Parking, Flood defences, Rates, Security, Marketing of Cork and the improvement of our Public Realm."
Philip concluded by saying, "I would like to thank Pat O Connell for his amazing commitment to the Cork Business Association and indeed Cork. He has been a highly committed and dynamic president and has delivered a considerable amount for the association. Pat is leaving me with a much stronger and more relevant organisation and I thank him most sincerely for that. I look forward to working closely with our Chief Executive Lawrence Owens, and with our executive members who represent all business sectors in cork."
Commenting on the appointment, Lawrence Owens, CEO of Cork Business Association, said,
"I would like to congratulate Philip on his election as our new President and I look forward to working with him during 2018. Philip is a proven entrepreneur with a strong commercial background and I am confident he will bring new progressive and dynamic thinking to the organisation."
The Cork Business Association is a not for profit organisation that represents the interests of businesses in Cork. We are the voice of businesses in Cork and we are dedicated to promoting their interests at local and national level and Cork City as the premier commercial and tourist destination in the southern region of Ireland. For further information see www.corkbusiness.ie