25 April 2018
By Mary Bermingham
mary@TheCork.ie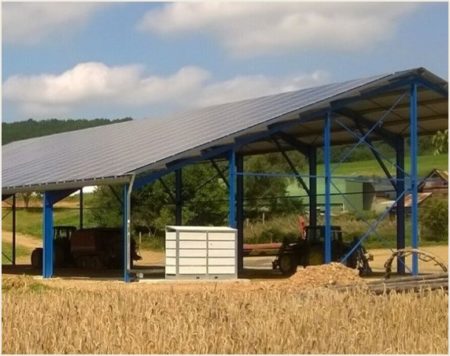 Amarenco Solar, in its own capacity and through its partnership with Total Solar was number one in the recent French Tariff Auctions for Solar Barns, winning more than the competition. The company won a total of almost 36MW. This brings total auction wins in the last year to nearly 80MW in France where the total constructed value of these projects will be €140m. The Solar Barn projects are located in the South of France and Corsica.
Solar Barns are almost exclusively built for the agriculture sector and solar developers compete for French auctions every three months. The capacities vary between 100kW and 500kW based on the footprint of the barn.
"We are very pleased to have been successful in this auction round in France for solar barns. Amarenco's French division will construct the barns. The company is seen as a significant contributor to France's solar and overall renewable energy sector and our presence and credibility continues to grow in the market. We expect turnover of the Group to be in excess of €50m in 2018," said John Mullins, CEO, Amarenco Solar.
Amarenco Solar was recently awarded the Best Irish Company in France, at the annual Ireland France Business Awards. In Ireland.
Amarenco, as well as all other renewable operators in Ireland, continue to wait for the Government to publish its final Renewable Subsidy scheme for Ireland. French Legion of Honour recipient John Mullins stated that "The Irish Government could learn a lot of lessons from France about real commitment to energy transition. The Energy White Paper was produced in 2015 and we still await investor certainty from a Government that need to act quickly to avoid EU fines. Amarenco and its partners remain committed to investing in Ireland."