19 May 2018
By Bryan Smyth
bryan@TheCork.ie
Calling on Cork City Marathon participants to go the extra mile with #TeamMercy on Sunday, June 3rd
With just over two weeks to go until the Cork City Marathon, the Mercy Hospital Foundation is approaching the home stretch and is calling on individuals and teams to join #TeamMercy on Sunday, June 3rd, and take part in the race against cancer in Munster, and raise funds for the Mercy Cancer Appeal.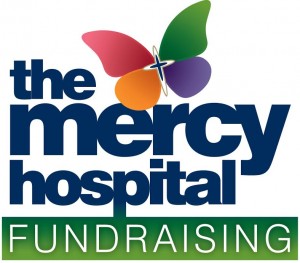 One of those people hoping to make a difference to the cancer journey undertaken by so many families in The Mercy, is Theresa Richardson who will be joined by five friends and colleagues as she walks the marathon route for #TeamMercy in memory of loved ones who have been affected by cancer.
Theresa, who works at Cork City's Social Welfare Office is a regular on the annual Make Your Mark on Cancer Walk that takes place every July in aid of The Mercy, as she feels passionately about supporting this local charity.
Talking about reasons for joining this year's Cork City Marathon, Theresa said "Unfortunately there are very few of us who haven't been affected by cancer, whether it's personally, or the experience of supporting a loved one as they navigate their journey through cancer, so it's really important that we help improve cancer services as so many are being diagnosed each day. Working so close to The Mercy means that I'm passionate about supporting this local cause, and that's why I'm urging people to join me and #TeamMercy on June 3rd as we join the race to beat cancer."
Funds raised by #TeamMercy will go towards the building of the Mercy Cancer CARE Centre. The Mercy Hospital Foundation is building this specialised Cancer CARE Centre next to the Hospital to provide a quiet, safe place for patients and families to help them deal with their cancer diagnosis or to receive ongoing support during their cancer journey through one-to-one support, peer-group sessions and bereavement counselling in a nonclinical and relaxed environment.
Deirdre Finn, Campaigns & Community Manager at the Mercy Hospital Foundation said "Our mission is to inspire people to support advancements in research, diagnosis, treatments and care of patients at The Mercy University Hospital, the People's Hospital. We promise to do our very best to provide you with a world class hospital, right on your doorstep, and this is only possible through the help of our supporters and donors like Theresa, and the many families and groups of friends who run and walk for The Mercy."
Deirdre continued "Like Theresa, and her friends, you too can go that extra mile for us by running the Cork City Marathon on June 3rd, or indeed any running event over the coming months, and change lives in a meaningful way."
Online registration for Cork City Marathon is available until Friday, May 11th at www.corkcitymarathon.ie. Registered participants who would like to support the Mercy Hospital Foundation by running or walking any distance, can log on to www.mercyfundraising.ie or call (021) 4274076 for a Mercy fundraising pack.