8 June 2018
By Elaine Murphy
elaine@TheCork.ie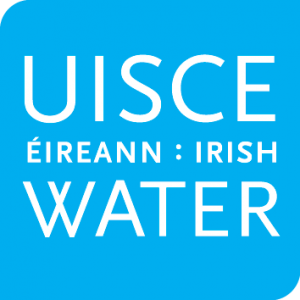 Minister of State Jim Daly this morning joined Irish Water and Cork County Council in turning the sod to officially mark the start of construction on the €10m Courtmacsherry-Timoleague Sewerage Scheme.
The project will ensure there is appropriate treatment of wastewater from these communities, bringing significant environmental, health and economic benefits to the area over the coming years.
By ensuring that all discharges meet the requirements as set out in the Urban Wastewater Treatment Directive, it will help protect the receiving waters in the Arigideen River. This in turn will enhance the tourism and amenity value of Courtmacsherry, Timoleague and the bathing waters in Coolmaine, and provide a platform for future growth in the area.
Welcoming the start of construction on the project, Minister of State Jim Daly commented: "I am very pleased to be here on what is a very important day for Courtmacsherry and Timoleague. With tourism and water-based activities playing such a crucial role in all aspects of life in this area, the importance of providing effective treatment of wastewater cannot be overstated, both for those who live and work here and for the many visitors to this most scenic part of West Cork.
"This investment by Irish Water will not only protect the environment by improving the quality of water in the local Arigideen River and Coolmaine, it will also ensure that the wastewater treatment infrastructure is in place to allow this community to grow and develop into the future."
Senator Tim Lombard also attended the event, posting a video to his Facebook page:
Michael Tinsley, Irish Water's Infrastructure Delivery Manager, commented: "The practice of discharging inadequately treated wastewater is no longer acceptable and Irish Water is now addressing this problem in conjunction with Cork County Council by constructing a new Wastewater Treatment Plant and network to ensure that wastewater discharging to local waterways meets appropriate discharge standards. The new Wastewater Treatment Plant will bring benefits to Courtmacsherry and Timoleague in terms of health, integrity of the environment and improved water quality for all."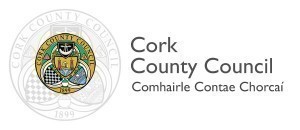 Clodagh Henehan, Divisional Manager, Cork County Council, said: "Cork County Council is pleased to be working in partnership with Irish Water to deliver this essential wastewater infrastructure for our local communities in Courtmacsherry and Timoleague. The work that is getting underway today will bring very significant benefits to both these villages and the surrounding areas for years to come."
A contract has been signed with Glan Agua to deliver the project which will include the construction of a new wastewater treatment plant at Courtmacsherry to serve a population equivalent of 2,500; a new pumping station at Timoleague; and the associated sewer network. The new treatment plant and network have all been designed to accommodate an increase in the local population into the future. The project is due to be completed by the end of 2019.
Irish Water spent over €526 million on water services in 2017. Capital investment in the region of €700 million per year is needed for a sustained period of several decades to address the poor condition of Ireland's water infrastructure. Works have been prioritised to address the most critical issues in line with commitments outlined in Irish Water's Business Plan up to 2021. Delivery of the business plan will involve a €5.5bn investment in capital spending on drinking water and wastewater quality and capacity and new infrastructure up to 2021 while achieving efficiencies of €1.6bn.