25 August 2018
By Bryan Smyth
bryan@TheCork.ie
County of Cork have confirmed an additional sum of €620,000 will be invested in its 'winter maintenance fleet'. This will assist in responding to severe weather events such as flooding, storms, snow and ice. The Counils fleet came under pressure last winter during both Storm Ophelia (High winds) and Storm Emma  (Snow).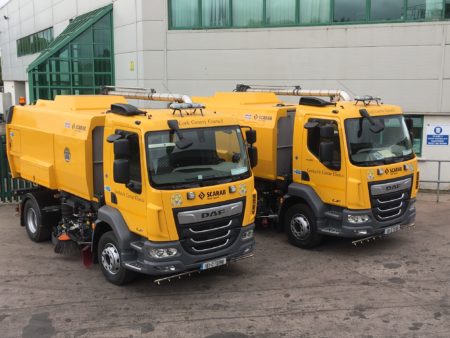 TheCouncil has recently entered into a contract to purchase four additional 4WD vehicles, to add to its fleet of response vans.
The Council is also purchasing a supply of protective shields for its Road Grader fleet. These ensure that in clearing snow, no residual damage is caused to the road. The Council also plans to purchase another Road Grader in the coming year.
The Council recently purchased three new large Road Sweeping Vehicles, and plans to purchase a further one in the coming year, ensuring that the Council has the capacity to carry out cleanup works, particularly following severe weather events.
A statement from the Council said "Cork County Council is committed to a very significant annual fleet replacement programme, incorporating new technologies to assist its direct labour workforce in efficient and effective operations…."