16 September 2018
By Bryan Smyth
bryan@TheCork.ie
Liadh Ní Riada (51) is the Sinn Féin MEP for Ireland South, and today SInn Fein confirmed speculation that she is the parties Presidential Candidate.
Personal Profile
Raised in County Cork's rural Múscraí Gaeltacht, she is a native Irish speaker and the youngest daughter of iconic composer and musician, Seán Ó Riada.
Liadh lives in Baile Mhúirne with her husband Nicky and three daughters Cáit (17), Ailsa (15) and Neans (12).
A former television producer with RTÉ and TG4, she has been a strong voice for the Irish artistic and creative community.
A statement today from her campaign said "Since her election to the European Parliament in 2014, Liadh has been a powerful advocate of social solidarity, the interests of rural communities and for Irish neutrality."
Sinn Fein Comment
Welcoming her nomination by Sinn Féin today to contest the Presidential Election, MEP Liadh Ní Riada said:
"My personal background has given me a deep appreciation of Ireland's unique identity and culture, its place in the wider world and a strong commitment to a United Ireland.
"I grew up in west Cork, an area with a proud republican history. I was raised in the Gaeltacht in an Irish speaking family and as the daughter of Seán O Riada, naturally, I was surrounded by his musical legacy.
"As someone who lost both parents at a young age, I have faced personal challenges and hardship. Myself and my siblings raised each other. This has given me a strong sense of independence and an empathy for those who are struggling.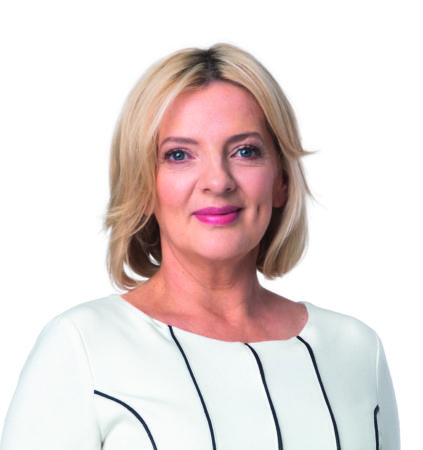 "I want to be a new President for a New Ireland. Ireland has radically changed since the last Presidential election. We've become a more caring and inclusive society. A global inspiration when it comes to progressive social change.
"But we are only at the beginning of this new chapter. It's time for all of us – particularly our younger generation – to write our own story, to shape a new and United Ireland.
"Ireland needs an energetic President to support and encourage this journey.
"I am proud to have served as MEP for Ireland South. I have fought hard for the interests of the Irish people in the European Parliament whether on Brexit, rural Ireland, climate change, neutrality, or economic and social justice.
"I am now be asking the people to allow me to bring to the office of President, the enthusiasm, energy and commitment I have already shown.
"As well as being custodian of our Constitution, I will be courageous in the defence of democracy, the national interest and Ireland's sovereignty and neutrality.
"I will be a voice for a caring Ireland. A fair Ireland. An Ireland where every child has a home. An Ireland that leaves no one behind.
"I will honour the contribution of our carers and those working in our public services. I will launch a Presidential initiative to recognise employers paying fair wages.
"When abroad, I will put the interests of the Irish people first, as I always have, and lead a drive to bring home a generation forced to leave since the economic crash.
"I will give leadership on the values that should underpin a New Ireland – such as the economy serving the needs of our people and not the other way around.
"Anxiety and insecurity are contributing to a growing mental health crisis. I will focus on the causes of this crisis – on how we can organise society so that we support each other rather than allow our quality of life be undermined by inequality and extreme individualism.
"I will use the opportunities of the office, including the ability to address the Oireachtas, to remind legislators of the values that matter – sharing prosperity, caring for all citizens and showing solidarity with others.
"My vision for a New Ireland is a pluralist and inclusive one – a United Ireland that respects the identities and traditions of all.
"I will be a positive voice for Irish Unity, leading by example and demonstrating the outreach and inclusivity needed to bring the people of this island together. If I am president, Áras an Uachtaráin will be a welcoming house for all.
"Ireland today is in transition. Brexit will have a major impact on our political and constitutional future.
"Increasingly the prospect, shape and nature of a United Ireland will be a feature of public discussion and political decision making.
"As President, I will initiate an inclusive citizens' conversation on a future united Ireland.
"The past seven years have witnessed the disappearance of a lot of Ireland's of old certainties. Partition too will be overcome. The tide of history is with those seeking to build a new, progressive and inclusive future.
"A process of national reconciliation is central to uniting the people of Ireland. If elected, reconciliation will be a theme of my Presidency.
"The future of this great country will be built on our glorious diversity – an equal society for women and men, citizens of all abilities and disabilities, settled and Traveller, LGBT and straight, young and old, black and white, Orange and Green.
"I am asking you to take that journey with me as I stand here before you today, as one of us, a proud Republican woman, asking you to help me become a president for all of us.
"Together we can win. Together we can make history. Together we can ensure that we have a New President for a New Ireland."