4 November 2018
By Mary Bermingham
mary@TheCork.ie
There were plenty of upsets to go around in a busy weekend in the Men's Super League this Sunday.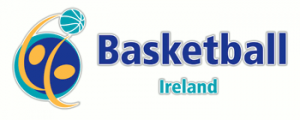 Maree did well to hold off a strong UCD Marian, handing them their third loss of the season with an 81-73 victory at home. Sean Sellers was exceptional once again for the Galway outfit, notching 26 points in the contest. The home side trailed by three going into half time, but a big fourth quarter push gave them breathing room going down the stretch, eventually holding off the Dublin outfit by a margin of eight.
Having lost to Maree in a shock upset last week, UCC Demons got back on track with a massive 74-71 win at home to Templeogue. Leading by ten going into the last, the visitors brought it back to a tie game, only for Demons to push on with the game drawing to a close. A lay-up from Carleton Cuff plus big free throws from Niall O'Reilly (8), Brandon Watts (25) and eventually Kyle Hosford gave the north Cork club the edge, making a big statement in the Men's Super League. With this loss Templeogue remain top of the league with one loss where they are currently tied with Belfast Star,
On Saturday night Killester reignited their title ambitions with a crucial home win against Tralee Warriors. Despite good shooting from Kieran Donaghy, Killester managed to come from eight points behind in the fourth quarter. American Royce Williams was in top form as he scored with 29 points. It was back to back three pointers from Andrew McGeever that ultimately turned the game for the home side. With just four minutes remaining in the game, an eight point run led by McGeever saw Killester grab a critical home win.
Elsewhere on Sunday DCU Saints also came away with a big win when they took down Moycullen 85-83 at home. The game was back and forth throughout, but with the game tied and four seconds on the clock, the experience of Michael Bonaparte showed, knocking down two free throws to give the Dublin outfit a two point advantage that they wouldn't give up at such a late stage.
In the final games of the weekend Swords Thunder eased their way to a 93-68 win, while in the only game in the Women's Super League DCU Mercy cruised to a 73-34 victory against Marble City Hawks, Sam Hyslip leading the way with 21 points. The win sees Mercy keep pressure on the league leaders Liffey Celtics and Glanmire.
Tradehouse Central Ballincollig kept the ball rolling in the Men's National League this weekend, moving to 10-0 after a big win against local rivals Fr Mathews 83-82. Having trailed by fifteen at the half, Andre Nation was once again exceptional, his 48 points becoming commonplace in the Cork outfit's fixtures as of late. Deon Baker Jr (20) played well for the visitors, getting them off to a good start against the league leaders. However, Nation took over in the second half, Ballincollig narrowly taking a one-point victory on home ground.
Elsewhere in the Men's National League, LYIT Donegal fell to Ulster University Elks 87-65, while DBS Eanna also were comfortable in victory, beating Dublin Lions 92-61.
Scott's Lakers St Pauls Killarney were also successful as they took down LIT Celtics 85-76, despite 42 from Matt Scamaffo for the visitors.