21 May 2019
By Elaine Murphy
elaine@TheCork.ie

Sinn Féin MEP Liadh Ní Riada has called for an EU wide Green New Deal
Speaking during an Environmental Pillar EU election debate in Cork in recent weeks the Ireland South MEP said major, EU wide reform, such as climate-proofing all future legislation, was the only way forward if we are serious about avoiding environmental disaster.
Ms Ní Riada, who has worked on a number of major environmental reports in the EU, also welcomed the declaration of a climate and biodiversity emergency in the Dáil today but warned that real action must now follow.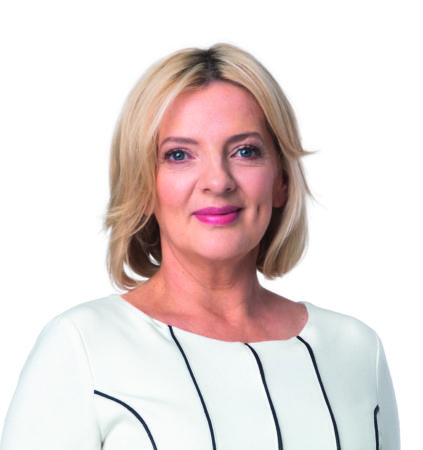 "I am delighted that the Dáil has declared a climate and biodiversity emergency, indeed just last week Sinn Fein brought forward its own motion for a climate and ecological emergency," she said.
"The declaration of emergency is important because the courts will now have to consider this in legal proceedings, however, if we are to see real change it must impact government policy?
"If this declaration is to be more than just a headline the Government must follow it with action. It therefore does not bode well for it that just this week An Taoiseach, speaking at the Future of Europe Conference, made it clear that the Government is not committed to emergency level action on climate, saying he would not support higher 2030 targets, but would only look at 2050.
"This is simply not good enough. We have 12 years to avoid irreversible climate catastrophe. This is the time for radical, EU wide change, such as a Green New Deal, it is not the time to be kicking the can 30 years down the road.
"In Sinn Féin we have pushed for the most ambitious and legally binding reduction targets at the EU level. My colleague, Lynn Boylan, has done stellar work on the Environment Committee and represented our group at the Paris negations.
"We have challenged the ECB and European Investment Bank over their investment in dirty industries.
"We have used our seats in the European Parliament to propose and pass amendments that make a real, tangible difference to the environment.
"What we need now is to send as many left wing MEPs as possible back to Europe so that we have the political strength to push these reforms even further; to tax to the hilt the biggest polluters, to ensure the full decarbonisation of our economies before 2050, to set a phase out date for fossil fuels and to begin ambitious rewilding across Europe. Sinn Féin are fully committed to achieving this."