10 January 2023
By Elaine Murphy
elaine@TheCork.ie
Cork headquartered 'SuperValu' brand invests in sustainability initiatives
This week SuperValu announced that €7.9 million has been invested in sustainability initiatives across its stores over the past six months. Of this €7.9 million, some €4.1 million was drawn down from a major sustainability fund announced by Musgrave in June 2022 while an additional €3.8 million spend has been matched by independent SuperValu retailers.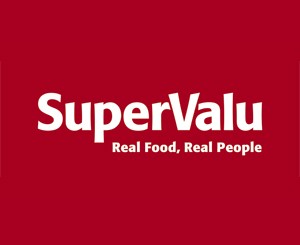 The Musgrave Sustainability Fund launched in June 2022 and runs up until the end of 2023. It provides a share of €25 million investment in SuperValu stores across the island of Ireland. So far, 77 SuperValu stores in the Republic of Ireland have availed of the fund. These retailers have achieved a reduction of 2,094 tonnes of carbon through the Musgrave Sustainability Fund already, which is equivalent to planting 78,615 trees. Many other SuperValu retailers are planning to use the fund to introduce their own sustainability measures in 2023.
This fund is part of the company's commitment to achieve net zero carbon by 2040. Through the fund, stores can avail of funding for LED lighting, refrigeration and freezer upgrades, electronic shelf edge labels (eSELs), solar panels, and electric delivery vans.
Over the past six months alone, SuperValu retailers have installed 5,322 solar panels, saving enough energy to power 435 homes annually. In addition, SuperValu retailers have now saved 182,000 sheets of paper with the installation of eSELs in 2022. Many other stores upgraded their refrigeration, freezers and lighting using the sustainability fund.
One store to avail of the fund was SuperValu Westport in Co. Mayo, which introduced sustainability initiatives including a retrofit of LED lighting, refrigeration and freezer upgrades, and the installation of electronic shelf edge labels (eSELs). The initiatives implemented so far have seen a 43% reduction in carbon emissions at the Mayo-based store, with more plans for further sustainability initiatives in 2023.
As part of its net zero journey, in 2022, SuperValu removed over 35 tonnes of plastic packaging while 376 tonnes of non-recyclable black plastic trays across fresh meat and fish changed over to recyclable clear plastic. SuperValu has committed to 100% of its fruit and vegetable, own-brand, and in-store packaging being recyclable, reusable, or compostable within the next three years. To date, SuperValu has achieved 95% of its 100% packaging goal. Key developments include:
The removal of 8.8 million plastic bags with compostable shopping bags.
Removal of 9.1 million non-recyclable black plastic trays from fresh meat and fish ranges with a sustainable solution.
Replaced the plastic packaging on SuperValu Apples and Pears with cardboard which removed over 27 tonnes of plastic annually with a more sustainable solution.
Liam Campion, Store Manager, SuperValu Westport said: "At SuperValu Westport, we are acutely aware of the responsibility that rests with all of us in relation to climate action, both individually and collectively. SuperValu Westport plays a vital role within the local community, and we need to both educate and lead by example in the fight against climate change. Following significant investment, I am delighted to announce our store has reduced carbon outputs by almost half (43%) – a significant milestone for the business and one that will have tangible benefits for the local community. And we won't stop there. As a community hub, we are committed to reaching Net Zero by 2040 and we will continue to enhance sustainability measures across the store."
Daniel Murphy, Program Manager, Musgrave Sustainability Fund said, "This is the kind of action and achievement that we were hoping for when we launched our Sustainability Fund. Our retailers have been very enthusiastic about the fund, and many have big plans for 2023. SuperValu's sustainability strategy sets out the company's ambition of working with retail partners, suppliers, and customers to achieve net zero carbon emissions by 2040. This is made possible by taking real sustainable action in areas like energy efficiency, lighting, and packaging to name a few. SuperValu have an exceptional network of retail partners, made up of SMEs and local entrepreneurs who are passionate about their communities and sustainability. As a business with a presence in every community across the island of Ireland, we have a responsibility to act, while putting in place genuine and meaningful sustainability policies.
"Furthermore, the SuperValu TidyTowns competition has run for the past thirty years, and this partnership was recently renewed for another five years following a successful tender process. We are focused on working in partnership with the Department of Rural and Community Development, and committed to transforming, positioning, and promoting the SuperValu TidyTowns competition with a focus on sustainable communities.
"In addition, some of our retail partners are also participating in the ongoing SEAI Better Energy Communities scheme, which supports new approaches to achieving high quality improvements in energy efficiency within Irish communities, and we look forward to reviewing the outcomes of this scheme later this year."