10 January 2023
By Mary Bermingham
mary@TheCork.ie
TheCork.ie – Arts News
Ireland's newest literary journal is to launch in Cork this week. Featuring 29 of the best emerging and established voices in poetry, fiction, non-fiction, and visual art, the inaugural issue of The Four Faced Liar includes an interview with critically acclaimed novelist Danny Denton (All Along the Echo) and brand-new work from Dylan Thomas Prize-nominated Nidhi Zak/Aria Eipe. The bi-annual print journal, whose name is inspired by the famed clock at Shandon Tower, will be launched at the Firkin Crane on Friday, 13 January.
The journal is co-founded and edited by Patrick Holloway, Lucy Holme, Stephen Brophy, and Rosie Morris. The four Cork-based writers wanted to magnify Leeside as a cultural capital through the collection while also showcasing exciting national and international creative talent.
Speaking on Issue One of this diverse anthology, Lucy Holme said, "The Four Faced Liar might have its roots firmly embedded in Cork city, but, like the Shandon Bells, it reverberates with stories, accents, and perspectives from both Ireland and further afield. This is very much a Cork journal with a global vision.
"Our first issue features writers and artists spanning the globe, from Ireland to Greece; USA to England; and Scotland to Nigeria. This melting pot of cultures is part of our commitment to inclusiveness and diversity with submissions read anonymously to encourage and nurture new talent from different communities. We pride ourselves on being a platform for new voices, and providing a fun and truly accessible reading experience for a wide audience. We hope that the literary community will see this inaugural journal as a celebration of the very best in contemporary national and international prose, poetry, translation, and visual art."
Further highlights from The Four Faced Liar include novelist and poet Mary O' Donnell and bestselling author Jan Carson. The journal's cover is the iconic image of Shandon Bells by famed Cork printmaker and visual artist Shane O' Driscoll.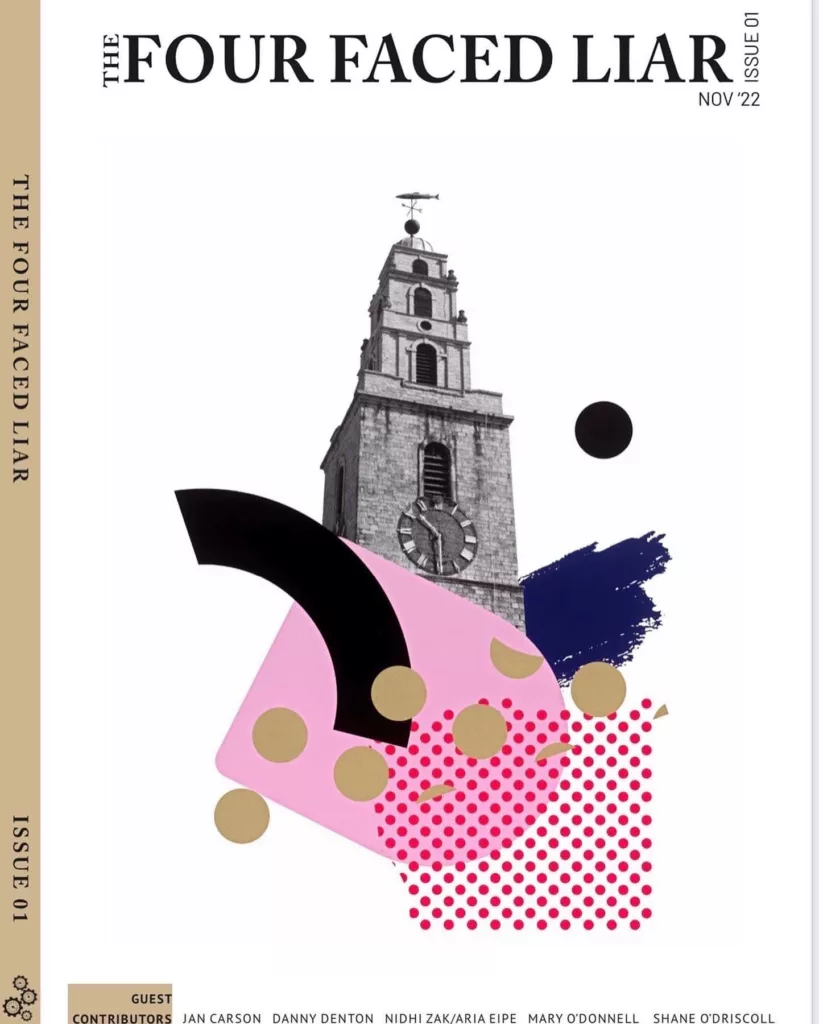 The journal has sold out online but limited copies will be on sale at the launch on 13 January. A second print is in the pipeline and more information on this, and submissions for Issue Two, will be available at the4facedliar.com