9 January 2023
By Elaine Murphy
elaine@TheCork.ie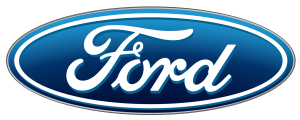 It's a local tradition that Ford donates the use of their current flagship car to the Cork City Lord Mayor each year, and that it bears first registrion e.g. 231-C-1. Henry Ford's ancestors came from West Cork, and Ford used to have a factory on the Marina in Cork City. In recent years the car supplied was a top  of the range Ford Mondeo in black with elegant chrome details. The current model chosen is the Ford Mustang Mach-E. It has the benefit of being fully electric, however – as is the current style – it lacks the chrome of yesteryear. 
The Lord Mayor of Cork, Cllr. Deirdre Forde was today presented with the 2023 Lord Mayoral car, a fully electric Ford Mustang Mach-E Extended Range AWD, by Padraig Duane of Henry Ford & Son Ltd.
This is the second consecutive year that an electric vehicle is being used to support the Lord Mayor of Cork's duties is in line with Cork City Council's 2019 – 2024 Corporate Plan which sets out the Council's plans to lead in the creation of a more sustainable city.
The Mustang Mach-E fully electric SUV has a range in excess of 600km and will be charged on site in City Hall. A statement said "Driving the Mustang Mach-E leads to an approx. 50% cut in running costs compared to driving a petrol or diesel engine in a similar-sized vehicle." and "Mach-E drivers in Ireland, through Ford's BlueOval™ Charge Network, have access to around 3,000 charge points on the island of Ireland and over 300,000 public charging stations across Europe. The charging network includes access to high power chargers such as the fast-charging stations from IONITY."
Lord Mayor of Cork, Cllr. Deirdre Forde said: "I want to express my gratitude to Padraig and the team at Henry Ford & Son Ltd for continuing the tradition of supplying the official Lord Mayoral car. This is the second year that the Lord Mayor's car is fully electric, something I believe is vital in highlighting the Council's commitment to climate action and making the city a more environmentally sustainable city".
Pádraig Duane, Fleet Business Manager, Henry Ford & Son Ltd. commented: "We are delighted to continue for 2023 the long tradition of providing a Ford car for use by the City's Lord Mayor. With its distinctive numberplate – always the first car to be registered each year in Cork, the Lord Mayor's car has become a common sight in and around Cork City and, indeed, in the wider county. And certainly, the sleek new Mustang Mach-E, all electric premium SUV, is a truly eye-catching and very apt car to continue the tradition, with its zero emissions capability: maximum Euro NCAP safety and green performance ratings. The Lord Mayor's Mach-E is the latest extended range AWD model giving maximum flexibility with a range of more than 600km from a single charge."