14 March 2023
By Roger Kennedy
roger@TheCork.ie
Entertainment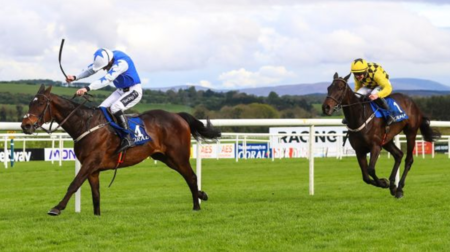 If you want an exciting way to increase your chances of winning big, horse racing may just be the opportunity you need. Horse racing offers competitive odds and is a fantastic way to experience the thrill of gambling without risking all your hard-earned money every time. 
With this in mind, knowing how to bet on horse racing is essential to maximise your earnings and consistently succeed. So, let's discuss strategies experienced gamblers use when betting on horses, from figuring out which races are worth focusing on to understanding the types of wagers available, so you can join in with confidence and start ranking in some serious profits at the track.  
Take advantage of welcome bonuses
Welcome bonuses can increase your chances of success when placing a bet on a horse. According to British Racecourses, with bet £10, get £20 offers, you can put twice as much money into the bet without risking any more of your cash. This could benefit bettors who like to bet on longer shots because the increased stake allows them to potentially profit much more than they would if they had bet less money. 
Although wagering requirements can be attached to taking advantage of a bonus, the potential rewards can outpace the risks associated with wagering these free funds.  So, always take full advantage of welcome bonuses when you bet on a horse.
Learn the basics of horse racing
When betting on horse racing, the first thing you must do to ensure you win big every time is to learn the basics of horse racing. Horse racing is centuries old and full of tradition and culture. This sport is adored by people worldwide for many reasons. 
One of the most common reasons that make horse racing so loved and popular is the potential to walk away with big winnings. This is a popular sport to bet on, and if you want to bet and win, you need to learn about this sport. This includes basic things like learning to read a race card and how to place a bet. Once you learn the basics of horse racing, you will have more confidence when placing bets. 
Do your research
A large part of winning big every time lies in the amount of research you have done. While many bettors have won on luck alone, it is not common, and you will need to do your fair share of research to boost your odds. 
So, what do you need to research? Well, you can start with the main attraction: the horses themselves. You should research the horse's form and health, as well as the jockey and trainer. Your research will tell you which horses will likely win and which are long shots. This is useful information to have when placing bets. Other information to research includes the track the race will be held on, as this information is also valuable to know. 
Follow expert tips and advice for betting on horse racing
While you can rely solely on your research to help you make your bets, it can be helpful to follow expert tips and advice from others with more expertise and experience. There are tons of sources online from race horsing enthusiasts who share the information they know about horse betting and how to place bets, including information you need to know about betting. 
These enthusiasts and experts will share some useful tips and tricks that you might find valuable, so don't be afraid to follow these expert tips and advice. It might just make a difference between winning and losing for you. 
Keep track of your bets and learn from your mistakes
Lastly, you want to keep track of your bets and learn from your mistakes. Keeping track of your bets is important because it will help you stay on budget and know which bets you are winning and which ones you are losing. Staying on budget is very important because it can be easy to get carried away and spend more than you can afford to lose. 
Finally, keep an open mind and learn from your mistakes. Don't take horse betting too seriously to the point where it is not fun. Know that mistakes can happen as a newbie, and you need to learn from these mistakes and apply different strategies the next time to boost your odds of winning. 
While walking away with money is great, remember to always have fun!