14 March 2023
By Roger Kennedy
roger@TheCork.ie
Entertainment/Sport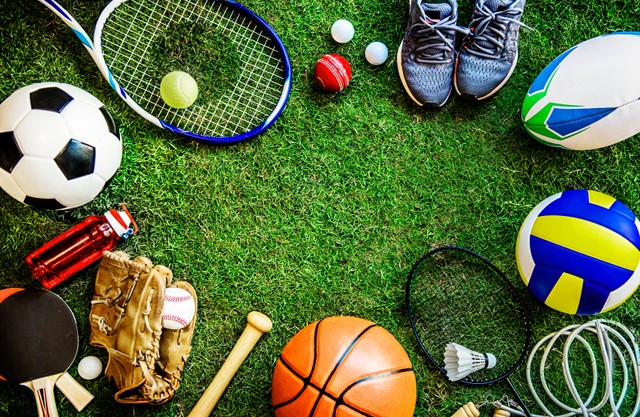 The time has come. It is something that none of us wanted. Novak Djokovic is still going strong, but Rafael Nadal and Roger Federer are coming to an end. The sad thing is that Roger Federer did not really get to say goodbye. He was not able to wait until the final Grand Slam and get a real hero's send-off like other legends are able to. Nadal has still been in tremendous form and again has been seen to get over his injuries. It is remarkable. Not quite Andy Murray's levels of a comeback but it is not far off. Nadal is still imperious and tennis players around the world are still living in awe.
Players like Carlos Alcaraz and Alexander Zverev are breaking through, but they are still not guaranteed to win any tournaments because Djokovic and Nadal are still around. We'll save Murray for his own separate segment later because it is just incredible. 
Is Roger Federer the greatest ever?
So is Roger Federer the greatest tennis player ever? The stats say so (currently). Whilst Djokovic is likely to overtake him in the near future, at the moment he can lay claim to being the greatest. His reputation is at an all-time high and there never seems to be any controversy that follows him around. He has the brand, the style, and the general ability to be considered the best-ever Tennis player. He has grace, and decorum and happens to be a family man. All these character traits make him adored by fans of the sport. Even the most casual fan will be able to tell you who Roger Federer is. The cheers he receives whenever he wins at any Grand Slam, as well as the emotional goodbye make him an all-time great. 
His record is second to none also, which always helps. You can be the nicest guy on the planet and also look very stylish when playing, but if you do not win any games then no one will remember you. Federer not only looked good, but he was also a gracious winner and loser. He never lost his head on the court, unlike other legends who did not have quite the same temperament. That's why we think he is one of the best ever. 
What makes Andy Murray so great?
Andy Murray is another coming to the end of his career. He was a superb player and would have undoubtedly been one of the best players ever had he been born either 5 years earlier or later. He is perhaps the unluckiest Tennis player ever to be playing in the same era as three of the players of all time. 
There is no argument that Djokovic, Nadal and Federer will go down as the best ever thanks to their trophy hauls but people will remember Murray not only for his ability but also his determination. One thing about Murray, he was never beaten, both on and off the court. We were delighted to see him come back from hip surgery when it looked like he was going to have to retire. Just to see Murray out on the court is a brilliant watch and it is a shame that his career was so short. 
Many tennis players comment on the Scot's ability to return almost any ball that came near him. Also, there was the fact that you could be 2 sets up and have a breakpoint in the third, but there were no guarantees that Murray would be beaten. He was and is a phenomenon and has commanded the respect of the world's best. It also helps that he is very well respected on the circuit. He often stands up for Tennis bad boy Nick Kyrgios as he recognises his talent and his antics from when he himself was younger. It is this sort of behaviour which makes Murray so popular. 
If you were ever looking around to find the best value on Andy Murray's odds, then you'll know it was all about finding the right kind of websites online. Whether it was for winning money on tennis or splashing your winnings from tennis on a casino, it is always difficult when finding the right kind of websites online for gambling. Fortunately, there are sites out there which can always point fans and punters in the right direction as they look to collect and invest their cash. 
Everyone remembers Nadal v Federer
When you think of Rafael Nadal, your mind will always drift back to that Wimbledon final when he won his first title. It was just such a shame that there had to be a loser. Nadal was victorious but Federer also emerged with his reputation seriously enhanced, not that that was needed. He was such a gracious loser, and it was a fascinating match to watch. We'd love to rewatch it over and over again if we could. Nadal won the hearts of many that day, especially as beforehand he'd been talked up as a big server with very little else to his game. 
People suspected Nadal could only play on clay and that he would not be able to beat Federer on a grass court. However, he managed it despite several injuries throughout his career and became one of the world's best ever. The King of Clay will always be in the hearts and minds of tennis' super fans and there will be no one who will begrudge him one more Grand Slam before he bows out. Even though it may be against the odds, Nadal is always worth having a flutter on when it comes to a Tennis Grand Slam. The youngsters coming through will still be in awe of him, and that is why he may be value for money looking to have a bet. 
Who is the greatest tennis player ever? You could make a safe argument to say it simply has to be someone from the era of the 2000s. There is a strong debate to be made that it is one of those still playing.