6 July 2023
By Elaine Murphy
elaine@TheCork.ie
Both Baltimore RNLI lifeboats were called out this morning (Thursday 6 July) to assist a sailor whose yacht ran aground on rocks near Sherkin Island within Baltimore Harbour in West Cork.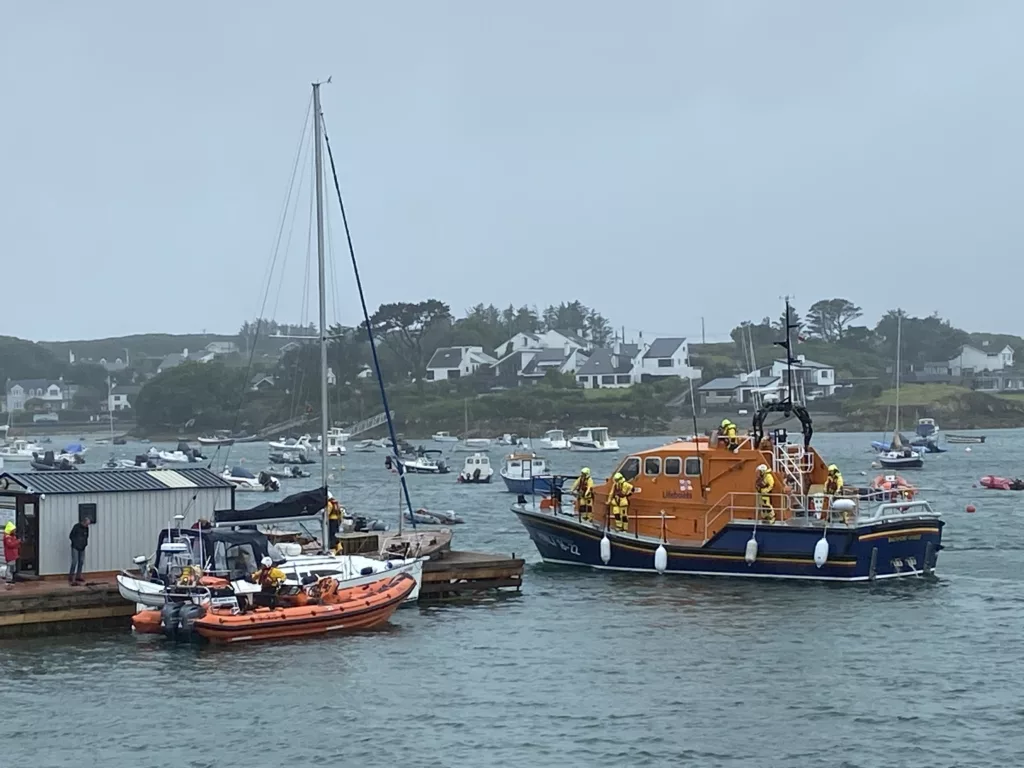 The volunteer lifeboat crew launched both their all weather lifeboat and inshore lifeboat shortly after 11.30am, following a request from the Irish Coast Guard to go to the assistance of a yacht which had run aground on Great Globe Rock near Sherkin Island within Baltimore Harbour.
The Baltimore all weather and inshore lifeboat crews arrived at the yacht at 11.35am and after Helm Jerry Smith and Coxswain Aidan Bushe had assessed the situation it was decided a tow was necessary as the casualty vessel was unable to float free due to the strong southerly wind. Volunteer inshore crew member Eoin O'Driscoll was put aboard the casualty vessel to assist rigging a tow from the all weather lifeboat, and the yacht was towed off the rocks at 11.53am. The all weather lifeboat continued to tow the casualty vessel to Baltimore, the nearest safe and suitable shelter, arriving at the pier at 12.09pm. The tow was then passed to the inshore lifeboat for berthing, and the casualty vessel was secured alongside the pier in Baltimore Harbour at 12.12pm. Both Baltimore lifeboats then returned to the station.
There were six volunteer crew onboard the all weather lifeboat, Coxswain Aidan Bushe, mechanic Cathal Cottrell and crew members Sean McCarthy, Pat Collins, Emma Lupton and Brendan Cottrell. There were three volunteer crew onboard the inshore lifeboat, Helm Jerry Smith and crew members Eoin O'Driscoll and John Kearney. Assisting at the lifeboat station were Rianne Smith, Seamus O'Driscoll and Micheal Cottrell. Conditions during the call out were very fresh with a force 6 southerly wind, a slight sea swell and poor visibility.
Speaking following the call out, Kate Callanan, Baltimore RNLI Volunteer Lifeboat Press Officer said: 'This callout was a great example of both our lifeboats and volunteer crews working together in difficult weather conditions, and being able to assist this sailor very quickly. If you get into difficulty at sea or on the coast, call 999 or 112 and ask for the Coast Guard.'