23 August 2023
By Tom Collins
tom@TheCork.ie
Masters of Tradition takes place this week, from today Wednesday 23rd – Sunday 27th August in Bantry, West Cork. Celebrating its 21st anniversary this year, this is the festival which journeys to the heart of Irish music and provides a platform where subtle elements of the music can be heard.
When: Wednesday 23rd – Sunday 27th August 2023

Who: Featuring Sam Amidon • The Begley Clann • Luka Bloom • Mick Conneely • Steve Cooney • Crash Ensemble Brian Donnellan • Kate Ellis • Steve Hamilton • Martin Hayes • Cora Venus Lunny • Christy Mc Namara • David Munnelly • Mick O'Brien• Ultan O'Brien • Eoghan Ó Ceannabháin •Ciara Ní Bhriain • Conal O'Kane •David Power • Phil Robson • Scoth• Laura Snowden • Christine Tobin

Where: Bantry, West Cork

Tickets: https://www.westcorkmusic.ie/masters-of-tradition/ or phone West Cork Music on +353 (0) 27 52788
The opening concert is on Wednesday 23 August at 8pm in the Maritime Hotel, Bantry. Artistic Director and fiddle player Martin Hayes will be joined by celebrated US guitarist and fiddle player Sam Amidon, guitarist Conal O'Kane, concertina player Brian Donnellan, and cellist Kate Ellis.
The musical action moves to Bantry House on Thursday 24 August for the 7.30pm concert. Indie folk duo Scoth perform alongside sean-nós singer Eoghan Ó Ceannabháin and fiddler player Ultan O'Brien. Sam Amidon then returns to the stage with Crash Ensemble.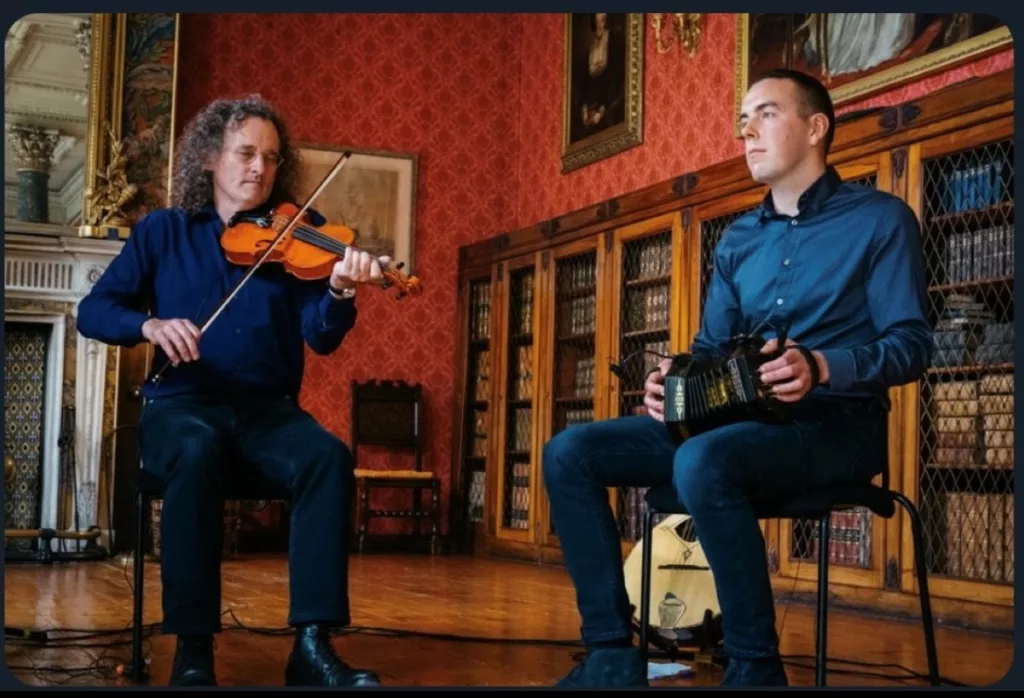 Guitars take centre stage at 10.30pm on Friday 25 August with an eagerly awaited performance by Luka Bloom who will be joined by Steve Cooney and Laura Snowden.
At 10.30pm on Saturday 26 August, jazz meets Irish traditional music with singer Christine Tobin presenting songs from her latest album 'Returning Weather'. She will be joined by an ensemble of jazz and traditional musicians including Cora Venus Lunny and David Power.
One of the festival's special secret concerts on Friday 25 August at 12.30pm will take place at St Brendan's Church. To find out who will be performing, you will need to come along! Admission is free but booking is required.
Speaking on the Festival, Artistic Director Martin Hayes says: "All of the performers at this festival have reimagined, added to and taken ownership of the music in their own particular ways. This year's festival will take us to the core of the music. We will also encounter many emerging ideas within the tradition, new ways of reimagining the past and also ways in which this music can relate with other music forms. The very special moments of musical experience are difficult to predict, but they happen at this festival every year and I'm sure that this year will be no different. Have a wonderful festival."
Masters of Tradition is generously supported by the Arts Council and Cork County Council.
https://www.westcorkmusic.ie/masters-of-tradition/
https://www.facebook.com/westcorkmastersoftradition/
https://twitter.com/mastersoftradit