25 August 2023
By Roger Kennedy
roger@TheCork.ie
Amongst the picturesque landscapes of County Cork, a new wave of entrepreneurs is emerging with dreams of building successful businesses. 
For these aspiring business owners, navigating the world of entrepreneurship while keeping a watchful eye on the budget is a paramount concern. If you're about to join their ranks and you need some tried-and-tested business advice, you've come to the right place. 
Here, we'll explore a treasure trove of smart strategies designed to empower cost-conscious Cork business owners like yourself, helping you to build and grow your venture without breaking the bank.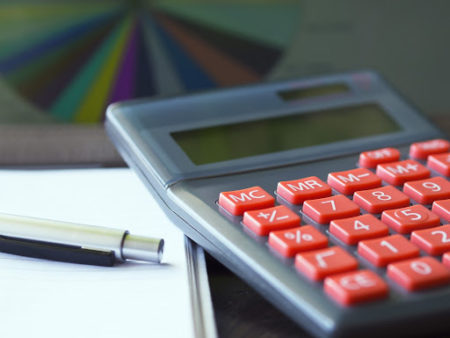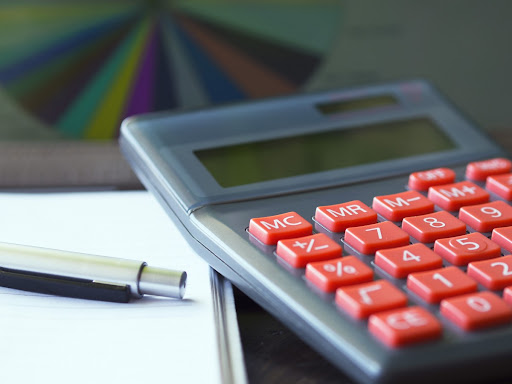 The Budget Blueprint: Crafting A Thrifty Business Plan
Before embarking on any business endeavour, laying the groundwork with a well-structured business plan is essential. 
A thrifty business plan is your roadmap to success, charting the course for growth while keeping expenditures in check. Outline your business goals, revenue projections, and detailed expense breakdowns. 
By meticulously planning your financial journey, you'll be better equipped to identify potential pitfalls and allocate resources efficiently.
Strategic Spending: Allocating Resources Wisely
When every penny counts, strategic spending becomes an art form. Prioritise investments that deliver the most value for your business. Essential tools and technology, efficient inventory management systems, and targeted marketing campaigns should take precedence. 
If you focus on core necessities and postpone non-essential expenditures, you'll stretch your budget without compromising on quality or growth potential.
DIY Marketing Magic: Harnessing The Power Of Self-Promotion
Marketing is a cornerstone of business growth, and in a budget-conscious environment, DIY marketing can be a game-changer. 
Leverage social media platforms to create engaging content that resonates with your target audience. Craft informative blog posts, engaging videos, and eye-catching visuals that showcase your products or services. 
DIY marketing not only saves on costs but also enables you to build a genuine connection with your audience.
Community Collaboration: Forging Partnerships For Mutual Benefit
In the close-knit communities you'll find in Cork, collaboration is king. Forge strategic partnerships with local businesses that complement your offerings. Joint marketing efforts, shared events, or bundled services can amplify your reach and customer base while minimising expenses. 
Tapping into the power of collaborative networks will allow you to unlock invaluable opportunities for growth that extend far beyond your initial budget.
Location, Lease, Lifestyle: Navigating Commercial Spaces Affordably
Setting up shop in Cork doesn't have to drain your budget. Explore cost-effective options like shared workspaces or pop-up shops to establish a physical presence without the hefty price tag. 
Negotiate lease terms that align with your budget constraints and business needs. Embrace the flexibility of remote work arrangements, allowing you to operate efficiently while minimising overhead costs.
Savvy Sourcing: Finding Quality Suppliers On A Shoestring
For businesses that rely on physical products, sourcing suppliers wisely can significantly impact your bottom line. Research and negotiate with suppliers to secure favourable terms and bulk discounts. Consider local sourcing options to support the Cork economy while minimising shipping costs. 
By building strong relationships with reliable suppliers, you'll access quality resources without overspending.
Virtual Virtuosity: Leveraging Technology For Efficiency
Embrace the digital age and leverage technology to streamline operations and enhance efficiency. 
Cloud-based software solutions can simplify tasks such as accounting, project management, and customer relationship management. Meanwhile, e-commerce platforms enable you to reach a wider audience without the expense of a brick-and-mortar store. 
There are also an array of free or low-cost online tools to take advantage of that can bring your fledgling business all kinds of benefits. For example, if you have an abundance of digital assets to manage, you'll probably want to find ways to compress bulky files, like PDFs. That's where something as simple and convenient as Smallpdf's free virtual PDF compressor comes in handy, shrinking down those formerly troublesome files by up to 99% – and ensuring they remain compliant into the bargain. Taking advantage of no-cost tools like this one is a great way to keep down your costs while maximising efficiency.  
In a nutshell, investing in efficiency-enhancing technology might have an initial cost, but the long-term savings and productivity gains are well worth it.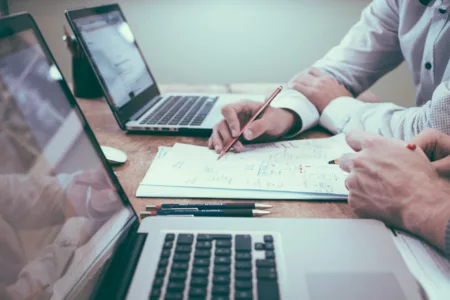 Resourceful Recruitment: Building Your Team On A Budget
As your business grows, you'll likely need to expand your team. Hiring on a budget doesn't mean compromising on talent. 
Utilise local job boards, community networks, and social media platforms to connect with potential candidates. Offer flexible compensation packages that may include remote work options, performance-based incentives, or unique perks that resonate with your workforce. When you nurture a positive work environment, you're more likely to attract top talent without stretching your financial limits.
Financial Forecasting: Charting A Path To Long-Term Sustainability
A successful Cork business isn't built overnight; it requires meticulous financial planning. 
Develop a long-term budget that accounts for growth, expansion, and economic fluctuations. Regularly monitor and adjust your financial forecasts to ensure your business remains on a sustainable trajectory. By staying proactive and adaptable, you'll be well-prepared to weather challenges and seize opportunities as they arise.
Lean Operations: Maximising Efficiency To Minimise Costs
Efficiency is the cornerstone of cost-conscious business operations. Implement lean principles to streamline processes, reduce waste, and optimise resource utilisation. Identify bottlenecks in your workflows and explore ways to automate repetitive tasks. 
Business owners that make a concerted effort to fine-tune their operations can not only enhance productivity but also minimise unnecessary expenses. In turn, this allows the business to run like a well-oiled machine.
Creative Funding Strategies: Financing Your Cork Business Wisely
Funding your business doesn't have to rely solely on traditional avenues! Explore alternative funding sources such as crowdfunding, peer-to-peer lending, or angel investors. 
Craft compelling pitches that resonate with potential backers, emphasising your business's unique value proposition and growth potential. By diversifying your funding strategies, you can secure the necessary capital without taking on excessive debt.
Customer-Centric Approach: Building Loyalty On A Budget
Customer loyalty is a valuable asset that doesn't require a hefty budget to cultivate. Focus on delivering exceptional customer experiences that leave a lasting impression. 
Personalise interactions, address customer feedback, and offer loyalty programs that reward repeat business. A satisfied customer is more likely to become a brand advocate, spreading positive word-of-mouth without costing you a single Euro.
Data-Driven Decision Making: Harnessing Insights For Growth
In the digital age, data is a goldmine of insights that can guide strategic decision-making. 
Utilise affordable analytics tools to track customer behaviour, sales trends, and marketing performance. By analysing this data, you can make informed choices that optimise your business strategies and resource allocation. 
Data-driven decisions minimise risks, maximise returns, and pave the way for sustainable growth.
Best Of Luck With Your New Venture
In the heart of County Cork, where history meets innovation, cost-conscious business owners like you are crafting their own success stories. 
Armed with a strategic mindset and an arsenal of smart strategies, these entrepreneurs are building and growing their ventures while staying true to their budgetary constraints. When you adhere to a thrifty business plan, allocating resources strategically, embracing DIY marketing, fostering collaborations, leveraging technology, and forecasting for the future, Cork's business landscape is ripe with potential.
Of course, as you navigate the exciting journey of entrepreneurship, remember that a budget-conscious approach doesn't mean sacrificing your dreams. Rather, it empowers you to make informed decisions, drive innovation, and forge a path to long-term prosperity. 
In the timeless landscapes of Cork, where innovation meets tradition, your budget-friendly business is not only a testament to your resourcefulness but also a beacon of inspiration for others embarking on a similar voyage of discovery and growth.