25 August 2023
By Roger Kennedy
roger@TheCork.ie
Every homeowner cherishes the idea of a comfortable and functional living space. For those in Ireland, the unique climate and cultural nuances offer both challenges and opportunities in home improvement.
From the rolling green landscapes to the bustling city streets, homes in Ireland are as diverse as the people themselves. This guide aims to provide Irish homeowners with insights and tips to enhance their living spaces, ensuring they are both inviting and practical.
The Importance of a Clutter-Free Home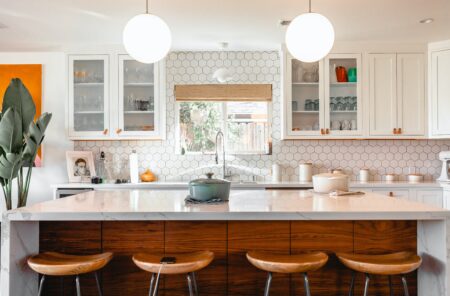 A clutter-free environment is not just aesthetically pleasing; it's mentally liberating. Studies have shown that decluttered spaces can reduce stress, improve mental well-being, and even enhance sleep quality. One effective way to achieve this is through a thorough house clearance.
By systematically sorting, discarding, or donating items you no longer need, you can create a more spacious and harmonious environment. Remember, the key is to tackle one room at a time to avoid feeling overwhelmed. Additionally, consider repurposing old items or upcycling them to give them a new lease of life.
Creating a Functional Outdoor Space
With the rise of remote work, many are seeking solace in their gardens, transforming them into functional workspaces. A garden office is an excellent solution, offering privacy, boosting productivity, and allowing you to be close to nature.
When setting up, consider factors like natural lighting, insulation, and connectivity. Ensure the space is ergonomically designed to prevent work-related strains. With a well-designed garden office, the line between work and relaxation blurs beautifully, and the transition from home to work becomes seamless.
Ensuring Your Home Stays Warm and Cosy
Ireland's climate, with its chilly winters and cool summers, underscores the importance of effective home insulation. Not only does insulation keep your home warm, but it also reduces energy bills and shrinks your carbon footprint.
When considering insulation, research the various types available, from fibreglass to sheep's wool, and consult professionals to ensure it's properly installed. Additionally, consider draught-proofing doors and windows, and investing in thick curtains or blinds to further retain heat during colder months.
Landscaping and Garden Maintenance
A well-maintained garden can be the pride of any homeowner. Beyond aesthetics, it offers a space for relaxation, play, and even cultivation. For those in Ireland, understanding the local climate is crucial.
Opt for native plants that thrive in cooler temperatures and consider seasonal gardening practices to keep your garden vibrant year-round. Incorporate features like ponds or bird feeders to attract local wildlife, creating a lively and dynamic outdoor space.
Interior Design and Space Utilisation
Interior design goes beyond mere aesthetics; it's about creating spaces that resonate with the inhabitants. For Irish homes, which often blend traditional and modern elements, it's essential to choose colours, furniture, and layouts that maximise space and reflect personal tastes.
Multi-functional furniture, like sofa beds or extendable tables, can be particularly beneficial for homes with limited space. Incorporate mirrors and light-coloured decor to give the illusion of a larger space, and consider open-plan designs to foster a sense of community within the home.
Safety and Security Considerations
Every homeowner's priority is the safety of their family. In today's world, it's essential to have robust security measures in place. From security cameras to alarm systems, ensure that your home is a fortress against potential intruders.
Additionally, if you have young children or pets, consider safety measures like stair gates or secure garden fencing. Regularly check smoke alarms and carbon monoxide detectors, and consider investing in a home safety audit to identify and rectify potential hazards.
Sustainable Living and Eco-Friendly Choices
Sustainability is more than a buzzword; it's a lifestyle choice that many Irish homeowners are embracing. From solar panels to rainwater harvesting systems, there are myriad ways to make your home more eco-friendly.
Moreover, opting for energy-efficient appliances and sustainable materials during renovations can significantly reduce your home's environmental impact. Consider implementing composting systems or growing your own vegetables to further reduce your carbon footprint and embrace a greener lifestyle.
Incorporating Local Art and Craftsmanship
Ireland boasts a rich history of art and craftsmanship. From hand-woven textiles to intricate woodwork, integrating local art can give your home a unique touch.
Not only does this support local artisans, but it also ensures that your home has a distinct character that stands out. Attend local craft fairs, visit artisan workshops, or even commission custom pieces that resonate with your personal style.
Smart Home Innovations
The digital age has ushered in a plethora of smart home technologies that can enhance convenience and efficiency.
From smart thermostats that adjust heating based on your preferences to voice-activated lighting systems, integrating technology can significantly improve your living experience. For homeowners in Ireland, consider devices that also monitor humidity or those that cater to the specific weather conditions of the region.
Cultural and Historical Elements
Many homes in Ireland come with a rich history or are built in areas with cultural significance. Embrace this heritage by preserving architectural elements, showcasing historical artefacts, or even dedicating a space to the history of the home or region. This not only serves as a conversation starter but also deepens your connection to the home and its past.
Optimising for Natural Light
Given Ireland's varying daylight hours across seasons, optimising for natural light can be both a challenge and an opportunity. Large windows, skylights, or even strategically placed mirrors can help amplify the available light.
Consider also the use of translucent curtains that allow light in while maintaining privacy. During the shorter winter days, ensure your home is equipped with warm, ambient lighting to maintain a cosy atmosphere.
Water Conservation and Management
Ireland's abundant rainfall can be both a boon and a challenge. Implementing water conservation techniques, such as rainwater harvesting or efficient drainage systems, can help homeowners make the most of the natural resources while preventing potential water-related issues.
Additionally, consider landscaping choices that thrive in the wet conditions or even creating a rain garden to manage runoff and enhance your garden's aesthetics.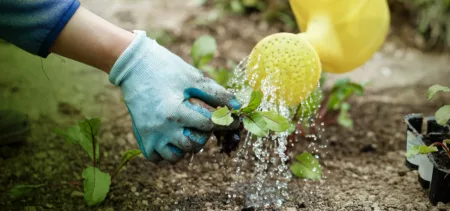 Takeaway
A home is more than just four walls; it's a sanctuary, a workspace, and a reflection of one's personality. For Irish homeowners, the journey to creating a comfortable and functional space is filled with decisions and considerations.
Whether it's through a house clearance to declutter, setting up a garden office, or ensuring proper home insulation, every step taken is a stride towards a more harmonious living environment. Embrace the process, seek professional advice when needed, and most importantly, make choices that resonate with your vision of a perfect home.