26 July 2023
By Roger Kennedy
roger@TheCork.ie
Entertainment
Within the walls of your home, you find solace and joy, making cherished memories along the way. However, as time goes by, you may find your once-beloved haven feeling cramped, outdated, or ill-suited to your evolving lifestyle. That's where a renovation comes in. Whether you seek to revamp a single room or embark on a comprehensive overhaul, a renovation presents the opportunity for a fresh start. In this article, we shall delve into the ways a renovation breathes new life into your dwelling, providing you with practical guidance and boundless inspiration to metamorphose your living space into an adored sanctuary.
Assessing Your Needs
Don't rush into a renovation project blindly. First, pause and reflect on what you truly need and what your dream living space looks like. Evaluate the weaknesses of your current home and determine which areas need enhancements. Maybe you're yearning for more storage or a more open floor plan that aligns with your lifestyle. By thoroughly understanding your desires and necessities, you'll have a clear direction for your renovation plans, enabling you to effectively prioritize the areas that demand your attention.
Creating a Design Plan
To have a successful renovation, it all starts with creating a thoughtful design plan. Look for inspiration from a variety of sources like magazines, online platforms, or even model homes. Explore different styles and elements that speak to you. Once you have a clear vision, collaborate with a skilled designer or architect to develop a meticulous plan that covers layout, materials, color schemes, and finishes. Having a well-coordinated design plan will guarantee that your renovation stays focused and achieves your desired outcome.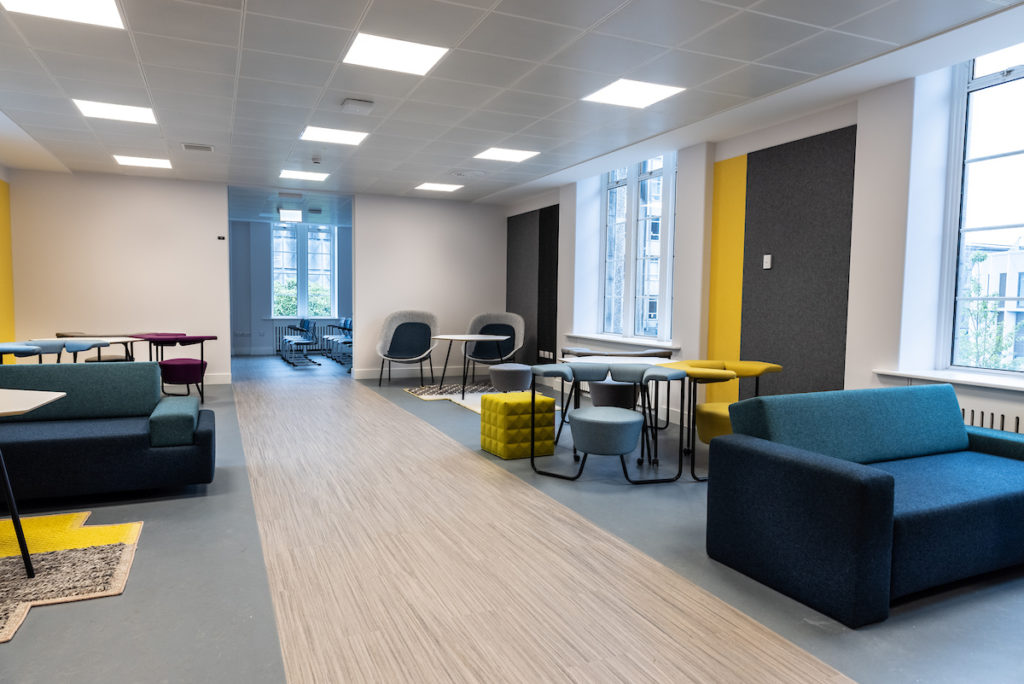 Hiring the Right Professionals
DIY projects can be satisfying, but when it comes to a significant home renovation, it's wise to seek the help of professionals. Nowadays, it's not a problem to find commercial & domestic services provided by tiler dublin, contractors, architects, or designers who specialize in your specific renovation. Take the time to thoroughly research and choose reputable experts. Read reviews, examine portfolios, and request quotes to find the perfect team for your project. Open and effective communication, as well as a strong collaboration with these professionals, will guarantee a seamless renovation process and turn your vision into reality.
Maximizing Space
When you renovate your home, you can truly make the most of your space. One idea is to eliminate unnecessary walls to create an open and spacious layout. Another option is to incorporate smart storage solutions like built-in shelves, cabinets, or under-the-stair storage to tidy up your belongings. Additionally, consider using furniture and fixtures that serve dual purposes, such as a kitchen island that also acts as seating or a guest room with a Murphy bed. Carefully optimizing your space will result in a more practical and streamlined living environment.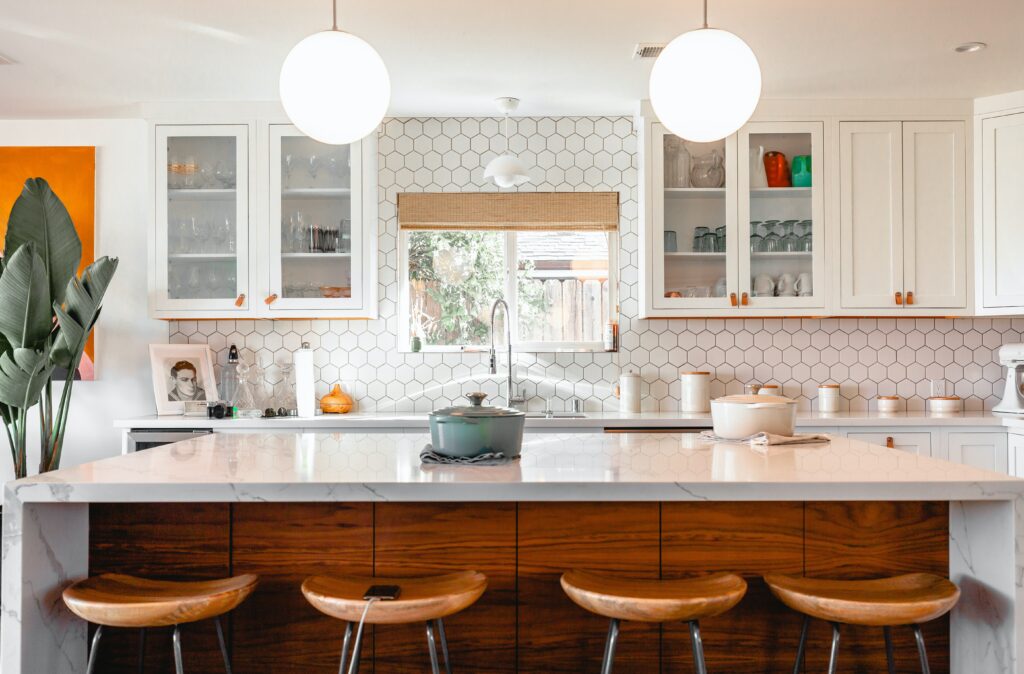 Embracing Natural Light
The transformative abilities of natural light are remarkable. Not only does it brighten up spaces, but it also gives a feeling of expansiveness and warmth. When renovating your home, make the most of natural light. Consider expanding windows, adding skylights, or integrating glass doors to let in more sunlight. Opt for lighter shades when it comes to walls, flooring, and furniture as they reflect and amplify the natural light. To maintain privacy without sacrificing light, install window treatments that strike a balance. Embrace the beauty of natural light, and your home will come alive with a welcoming and inviting atmosphere.
Choosing Sustainable Materials
By integrating sustainable materials into your renovation project, you can improve both the environment and the quality of your living space. Consider using eco-friendly options like bamboo flooring, reclaimed wood, or recycled glass countertops. Additionally, prioritize energy-efficient appliances, LED lighting, and low-flow fixtures to decrease utility expenses and lessen your ecological impact. Embracing sustainable materials allows you to craft a home that is not only visually appealing but also environmentally conscientious.
Conclusion
Embarking on a home renovation is an exciting adventure that revitalizes your living space. Through meticulous planning, innovative design selections, and skilled experts, you'll craft a home that perfectly suits your preferences and showcases your unique style. Embrace this chance for a rejuvenation, and witness the remarkable transformation of your house into a sanctuary where you'll flourish and craft cherished memories for years to come.