31 August 2023
By Tom Collins
tom@TheCork.ie
The age limit for the purchase of tobacco products should be raised to 21 years of age, a Fine Gael TD has said.
Earlier this week, Deputy Colm Burke, Fine Gael's Health Spokesperson called  for the change to help Ireland meet the public health target of less than 5% smoking rate by 2025.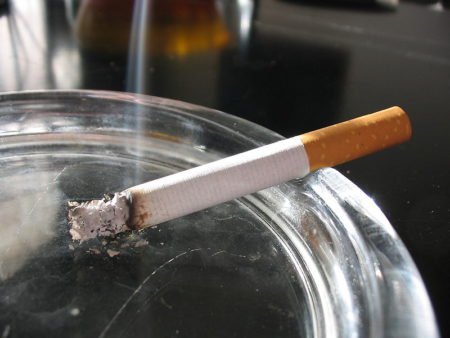 "In the past Ireland was to the forefront in the control of tobacco products. The 2004 ban on smoking in the workplace was ground-breaking and was followed by many other countries across the world. It was a very decisive anti-smoking measure in every country where it has been introduced and, in addition to the health benefits, the ban also served to gradually make smoking unacceptable in public places and even in homes and in private company.
"The standardised packaging introduced in 2018 further strengthened the anti-smoking message. The various control measures and strong public health campaigns were extremely successful in reducing smoking rates. Unfortunately, in recent years we have taken our foot of the pedal and momentum behind anti-smoking campaigns has eased.
"The government, the HSE and public health organisations have set a target of less than a 5% smoking rate by 2025. Unless effective action is taken this target will not be met. Current smoking rates are around 13-14%. The downward trend of smoking rates has stalled and new evidence has emerged to show a small rise in the number of young smokers. The very rapid rise in the use of vaping products may be a gateway to more harmful cigarette smoking.
"The government now needs to take effective action to restore momentum behind its anti-smoking policy. The most effective measure would be to raise the age for the purchase of tobacco products from 18 to 21. This would send a very clear public health message. There is strong international evidence that raising the age to 21 will significantly reduce smoking rates among the under 25s. Evidence from the United States indicates a drop in smoking rates of 20% and higher in the under 25 age group when the age limit is raised to 21 years.
"This could easily be achieved by way of a government amendment to the Public Health [Tobacco and Nicotine Inhaling Products] Bill which is currently making its way through the legislative process. Or if that is not possible a separate piece of legislation amending the existing tobacco control legislation – the Public Health [Tobacco] Act 2002 should be introduced.
"A 2022 report supporting the raising of the age limit published by the Royal College of Physicians shows that smoking is a contributory factor in 4,500 deaths each year. Smoking also places a huge cost burden on the health system. Not smoking is also a key factor in enjoying better health as people get older and live longer.
"Smoking is also a huge financial burden on individuals and families. Research indicates that smokers on average smoke 13/14 cigarettes a day. The average smoker spends more that €3,000 a year on cigarettes.
"Raising the age limit for the purchase of tobacco products to 21 would send a very clear public health message on smoking and would bring many long-term health benefits. The government needs to once again take a leadership position on smoking and its negative health impacts and negative economic impact, on low-income families in particular," concluded Deputy Burke.