12 September 2023
By Roger Kennedy
roger@TheCork.ie
Entertainment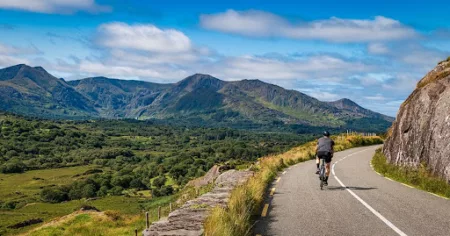 (Image via https://twitter.com/W_Ireland)
As a nation, Ireland has undoubtedly impacted various categories of entertainment over the years. We've seen nods to Ireland in film and television, there are songs about the Emerald Isle, and a variety of games are set in the country. The games that are based in and around Ireland are the focus of this particular article, with gaming audiences around the world tucking into a variety of leading Ireland-related products. 
Known for its stunningly beautiful landscapes and vibrant cities like Cork, it's entirely understandable as to why so many game-makers would want to include Ireland in their creations. Even Irish folklore has inspired a number of leading gaming releases, with the images it conjures up helping to add another layer of intrigue to certain gaming hits. Ireland is also the focus of certain sports games, while leprechauns are prominently featured in some leading options that gamers are exploring everywhere on this wonderful planet of ours. 
With Ireland's impact in the gaming world being felt through a number of impressive games, below is a look at just some of the titles that are set in the country. 
Gaelic Games: Football is based on Ireland's favourite sport 
Gaelic Games: Football is just about as Irish as you can get. Based on the nation's favourite sport, the game didn't manage to live up to the hype surrounding it but it can still be played today on certain devices. Enabling Irish fans to play as the players they love and the teams they passionately support, Gaelic Games: Football is fun but it lacks the detailed gameplay many diehard fans of the sport craved. Additionally, it wasn't realistic enough. Still, for people who perhaps don't follow the game intensely, Gaelic Games: Football enables them to gain a detailed insight into Ireland's favourite sport.
Wish Upon A Leprechaun Megaways slot is extremely popular 
Themed slot games are being explored by gamers everywhere in 2023. A product adored by casino gamers, Wish Upon A Leprechaun Megaways slot is extremely popular and continues to impress gamers after being initially released in 2017. A title by Blueprint Gaming, this solid casino gaming experience features a happy leprechaun that sits alongside the reels, while the game's Irish music adds another dose of the Emerald Isle to create a truly pleasurable gaming adventure to enjoy. Also containing a Golden Clover Bonus, the Wish Upon A Leprechaun Megaways slot is an excellent themed slot game. 
Need for Speed: ProStreet features Mondello Park in Kildare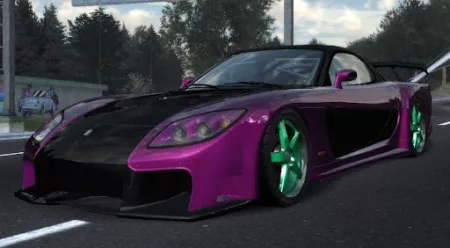 (Image via https://twitter.com/bartokiwami)
As far as iconic racing games go, the Need for Speed series of games are right up there with the very best of them. As such, Mondello Park in Kildare should feel privileged to have been featured in Need for Speed: ProStreet, as gaming audiences everywhere handle high-speed vehicles and race their way to glory in Ireland. Admittedly, the game didn't record the same type of success as other Need for Speed products, but it's still well worth exploring should you ever have the opportunity.
Broken Sword: Shadow of the Templars is filled with Irish references 
Although the game is fictional and doesn't feature real-life locations, there are plenty of Irish references in Broken Sword: Shadow of the Templars. A classic point-and-click product that serves up plenty of entertainment, the game's story is based in the fictional Irish village of Lochmarne, with gamers tucking into this charming release that offers an abundance of Irish-ness. Irish accents are heavily featured throughout, there are castles, Irish signage, and loads more. Overall, Broken Sword: Shadow of the Templars nails its Irish element and provides gamers with a strong title to immerse themselves in.