25 October 2023
By Roger Kennedy
roger@TheCork.ie
Today, QR code — it is one of the most widespread technologies for fast data transfer using mobile devices. Let's trace the history of the emergence and evolution of QR codes. The modern variety of online tools allows everyone to easily create individual QR codes in their favorite online QR code generator for personal and business use.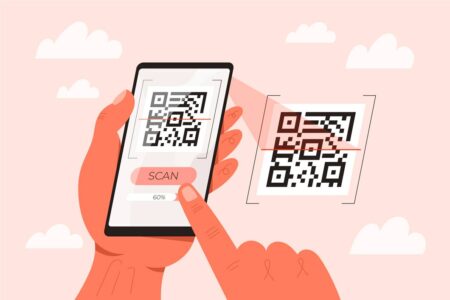 The Origins of the QR Code Idea
The first barcodes appeared in 1952 and eventually became widespread in retail and logistics over time. However, their data capacity was insufficient to encode large volumes of information. Therefore, in the late 1980s, the Japanese company Denso Wave came up with the idea of creating a two-dimensional barcode with greater capacity.
In 1994, Denso Wave engineers succeeded in developing such a code, called the QR code. The following year it was patented. This marked the birth of a technology that is now an integral part of our lives.
The Beginning of QR Code Use
The first steps of QR codes on the path to widespread adoption began in the automotive industry in Japan, where they were used to marking parts and components, providing efficient control and management on production lines. After some time, thanks to its versatility and functionality, QR coding technology was noticed by other industries, logistics and manufacturing, where it began to be actively applied to various tasks from inventory accounting to simplifying management processes.
A key moment in the history of QR codes was 2000, when the international organization ISO standardized this technology, laying the foundation for its further spread around the world. Since then, QR codes have begun to be implemented in a wide variety of spheres of life and business. This technology was especially actively adopted in Japan, where QR codes began to be used not only in manufacturing, but also in everyday life for marking goods and informing consumers about product characteristics, promotions and discounts.
Widespread Adoption With the Advent of Smartphones
Over time, thanks to the development of mobile technologies and globalization, QR codes began to integrate into various areas: from advertising and marketing to government and social projects. Their simplicity, convenience and versatility attracted the attention of entrepreneurs and organizations around the world, leading to a further expansion of QR code applications and strengthening their position as an important tool in the modern digital world.
QR codes experienced a real boom in the 2000s with the spread of smartphones capable of scanning codes with a camera. This opened up great opportunities in:
Marketing.

Advertising.

Brand promotion.

Business process optimization.
QR codes were actively used in print advertising on packaging, at points of sale to provide consumers with quick access to additional information.
QR codes have become especially popular in China, where you can see them everywhere – on public transport, in stores, restaurants, etc. QR codes are also widely used in Japan, the USA, Europe. This has become a truly mass phenomenon. Now, QR codes are available to everyone, thanks to advanced free generators such as ME-QR, which allow you to not only use this technology, but also track its effectiveness.
Over the past decades, the QR code has gone from an industrial innovation to widespread adoption across various industries and applications. This was facilitated by the convenience of use, the speed of information reading, and the development of mobile technologies.
Today, the QR code is an integral part of marketing, advertising, logistics, and customer service. One can confidently predict the further development and new applications of this technology in the future.