19 November 2023
By Tom Collins
tom@TheCork.ie
When: December 18 – 19
Where: Cork Opera House, Emmet Place, Cork
The annual Cork Opera House Christmas Concert returns this December for two nights featuring an exciting line-up of amazing vocalists, including Cork Opera House Jazz artist in residence, Laoise Leahy, alongside the Cara O Sullivan Associate Artists, and a number of very special guests – including the Cork Opera House Concert Orchestra.
Compere for the shows and Cork Opera House Theatre Artist in Residence, Jody O'Neill, will be joined by three soloists from the new cohort of Cara O' Sullivan Associate Artists – bass-baritone Rory Dunne, soprano Kelli Ann Masterson and tenor Dean Power. Culminating a successful year, Laoise Leahy is one of a number of special guests in a programme brimming with festive features.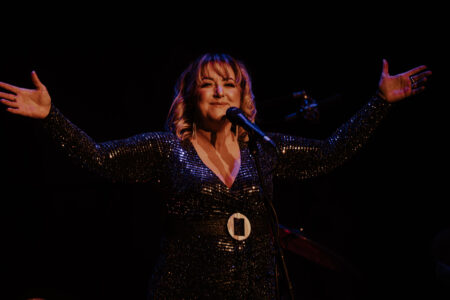 The Cork Opera House Concert Orchestra will perform, conducted for both evenings by John O Brien. Performing alongside the orchestra will be MTU Glór Choral Society, who recently won the Choir of the Year Competition at the Cork Choral Festival.
Audiences will be treated to a newly orchestrated premiere of musician and songwriter, Kevin Walsh's Number 1 symphonic ballad 'Embrace the World', as well as a captivating performance from St. Killian's Special School. The programme will feature a number of popular Christmas hit songs as well as choral numbers and carols. Patrons can expect to hear classics such as 'A Spaceman Came Travelling', 'It's Beginning to Look a Lot Like Christmas' and 'All I want for Christmas is You'.
"Every December it's a huge pleasure to share and welcome Christmas week with our patrons through the Christmas Concert," says Cork Opera House CEO & Artistic Director, Eibhlin Gleeson. "It's a concert where we get to showcase some of the amazing artists that we work alongside throughout the year, with a special festive feeling. From national and internationally known artists, to young emerging talents from Cork, it's an evening filled with magic and Christmas wonder with some new surprises."
With more to be revealed in the coming weeks, particularly about the younger contingent of the programme, conductor John O Brien was already entering the Christmas spirit as he enthusiastically spoke about the upcoming concerts: "It's always a huge pleasure to work with the fabulous musicians of the Cork Opera House Concert Orchestra.
"They are one of the most flexible ensembles one can imagine and we are embracing that by performing some of the greatest upbeat Christmas songs of all time, operatic excerpts from fairy tale operas, and traditional carols that no Christmas would be complete without. On top of this, we are joined by an overwhelming amount of Irish vocal talent on stage to lead the night. It really will be a Christmas concert for everyone and the audience can come along knowing that they will also get to perform with the Cork Opera House Concert Orchestra."
The Cork Opera House Christmas Concert will take place over two nights on Monday 18 December and Tuesday 19 December. Tickets from €28 are available via www.corkoperahouse.ie or through Cork Opera House Box Office on 021 427 0022.