22 October 2010
By Elaine Murphy
elaine@TheCork.ie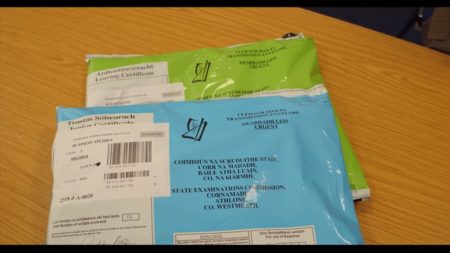 52 west Cork schools have been included in a new programme aimed at improving water conservation, according to Cork South West Fianna Fáil TD Christy O'Sullivan. The works will see funding of €9.75 million being spent around the country on measures to reduce the amount of water used by primary and post-primary schools.
The funding will go towards the installation of water displacement devices, percussions spray taps, thermostatic mixing valves and other water controls. The works are aimed at reducing the water charges being paid by schools.
"It is good to see that a large number of west Cork schools are to benefit from this programme," said Deputy O'Sullivan. "These works were needed to help reduce the water charges facing primary and post-primary schools in the county. Schools by their very nature require a lot of water and that means that they potentially face large water bills in the future."
"My hope is that once these measures are in place there will be major efficiencies in the water use by these schools. That will be good news for the staff, students, boards of management and trustees of the schools. Hopefully, the funding will be made available to the schools in the near future and they will be able to progress these measures quickly."
"The investment should also see the creation of some much needed local construction jobs in west Cork. This is another source of good news and another reason why we need to see this funding in place as soon as possible," Deputy O'Sullivan concluded.
In total 1,823 schools around the country are to benefit from the programme.