14th November 2013, Thuesday
By TheCork.ie Politics Reporter
news@TheCork.ie
In the wake of Ryanair's announcement of nine new routes from Dublin which
will create 300 additional jobs, Politicians from all parties have urged the
management in Cork Airport to engage with Michael O' Leary to keep Cork
Airport on their radar and to actively negotiate for additional routes to
be added to and from Cork.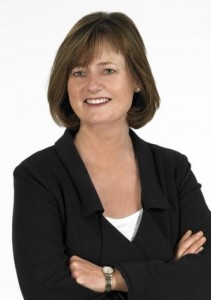 Fine Senator Deirdre Clune said:
"Cork Airport Management must strike while the iron is
hot and promote the benefits of additional routes for Cork . The
announcement by Ryan Air is a direct result of the government scrapping the
travel tax in last month's Budget. The decision to keep the 9% VAT will
also encourage more tourists to travel here, so there has never been a
better time to promote Cork Airport."
meanwhile… Cork South Central Fine Gael TD Jerry Buttimer has said that comments by Minister for Transport Tourism and Sport, Leo Varadkar, TD, offer hope that trans-Atlantic flights to and from Cork are a real possibility. Deputy Buttimer was commenting following confirmation from Minister Varadkar that Cork Airport is actively seeing an airline to operate service to the east coast of the US.
"In a reply to a parliamentary question I put to Minister Varadkar he confirmed that Cork Airport is actively seeking an airline to operate a service to the east coast of the US. That management at Cork Airport are actively exploring this possibility is a positive move for the airport and region.

"Cork Airport is one of our most important pieces of infrastructure, if offers airlines direct access to our County's more than 500,000 residents. It is in the interests of local businesses and our local economy that the use of the airport is maximised. If this can be achieved then it will have benefits across the city and region.

"In Budget 2014 the Government announced that it will abolish the airport travel tax. This is expected to lead to an increase in the number of flights in and out of Irish airports. Already some airlines have indicated that they will increase the number flights and passengers they are bringing to Ireland. While this is very welcome we must make sure that Cork gets its fair share of this benefit.

"Following the budget and the increased possibility of new routes I asked the Minister about the development of trans-Atlantic flights to and from Cork. In his reply the Minister indicated that he would welcome such flights and that it would be preferable if people could connect directly from Cork to the US without having to first 'back-track' to other European cities.

"Cork is now a hub for many multi-national US companies, one of the few remaining missing links that we don't offer these companies are direct flights to the US. Already Cork is an attractive location for business but if we could develop a viable direct flight linking Cork to the US it would make the region even more of an attractive location for other leading businesses.

"Developing a wide range of destinations serviced by flights from Cork Airport offers benefits for tourism, business and families in the region. It is great that management is exploring the full range of possibilities and I very much welcome the Minister's commitment to be as supportive as possible in any way he can to help expand the range of destinations linked directly to Cork.

"Ryanair has recently commenced a new service to East Midlands from Cork Airport and Aer Lingus Regional is to increase its number of flights this winter to Birmingham and Manchester. These additional flights show that Cork Airport has the potential to expand further. I hope that the efforts of management in exploring the possibility of trans-Atlantic flights will further increase the range of destinations available from Cork Airport."