12 January 2016
By Elaine Murphy
elaine@TheCork.ie
The name 'Fort 2 Fort' implies that the cycles goes from a Fort to a Fort, but some artistic licence is needed! and that's ok. This annual successful charity cycle actaully goes from Trabolgan Holiday Village near Whitegate, East Cork (the nearby Fort Carlisle is still used by the Department of Defence and is not open to the public) to Fort Camden (Fort Meagher) in Crosshaven, South Cork.
To date, over 1,900 cyclists have participated in Fort 2 Fort, and €85,180 has been raised for the local beneficiaries.
The 2016 cycle starts at Trabolgan Holiday Village in East Cork, and will take cyclists through some of the most spectacular scenery and routes around Cork Harbour, before heading towards Camden Fort Meagher in Crosshaven. All cyclists will cross the River Lee on the Cross River Ferry, where they can momentarily relax, take stock and enjoy the buzz and excitement that is Fort 2 Fort.
For anyone interested in taking part in Fort 2 Fort 2016, an early bird registration fee of €39 is available until February 1st. After that, registration is €45 for those who sign up before March 20th, and for those who want to register on the day, it's €50. Cyclists can register online now at www.mercyfundraising.ie.
Thanks to the generous support of main sponsor Ulster Bank, all funds raised through participants will go directly to the Mercy Cancer CARE Centre, five Cork City and County Lions Clubs, and Camden Fort Meagher Restoration Fund.
Speaking about how funds raised will be used by them, Micheál Sheridan, CEO at the Mercy Hospital Foundation said "With one in three of us expected to have cancer at some point in our lives, it is likely we, or someone close to us, will have the experience of sitting in a consultation room and being given devastating news. At The Mercy, we want to make sure that news is told in the most supportive way possible. We are building a specialised Cancer CARE Centre next to the Hospital that will provide a quiet, safe place for patients and families to help them deal with their cancer diagnosis or to receive ongoing support during their cancer journey through one-to-one support, peer-group sessions and bereavement counselling in a nonclinical and relaxed environment; and funds raised through Fort 2 Fort will go towards the building of this."
Micheál concluded "Our mission is to inspire people to support advancements in research, diagnosis, treatments and care of patients at The Mercy University Hospital, the People's Hospital. We promise to do our very best to provide you with a world class hospital, right on your doorstep, and this is only possible through the help of our supporters and donors like those who participate and support the annual Fort 2 Fort Charity Cycle."
Pat Horgan, Head of SME Banking, South, Midlands & West said "Ulster Bank has been a supporter of Fort 2 Fort since its inception, and we are delighted to once again support the worthy causes that the Fort 2 Fort Charity Cycle raises funds for. We see it as an exciting and energetic way to raise funds for key Cork charities; with many of our staff members taking part in the cycle year in, year out."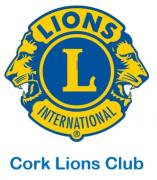 Fort 2 Fort is a joint venture between 5 local Cork Lions Clubs – Carrigaline, Cobh, Midleton, Douglas and Cork Lions Club, and reflects their involvement in serving their communities and those in need through activity based fundraising. Cobh Lions Club member and Fort 2 Fort organiser Tom Butler said "The cyclists are at the heart of Fort 2 Fort's success and we would like to thank them all for their outstanding support to date. We are looking forward to welcoming them and many more cyclists this year, where we have a choice of great routes to offer riders of all levels, abilities and ambitions for a challenging and enjoyable day."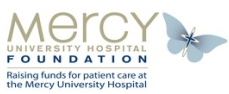 For further information or to register for the Fort 2 Fort Charity Cycle, visit www.mercyfundraising.ie or call (021) 4274076.