8 February 2016
By Bryan T. Smyth
bryan@TheCork.ie
Tomorrow is Safer Internet Day. To mark the occasion secondary school transition year students trained as ambassadors by Intel Security will inform primary school kids in a number of schools on how to stay safe on the internet.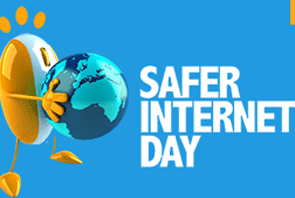 Over 67,000 young people and 463 schools and organisations will celebrate Safer Internet Day 2016 in Ireland
Pres Transition Years are due to go to St Josephs National School on the Mardyke for 11am.
Gaelcholaiste Mhuire (A.G.) Transition Years are due to visit Scoil Mhuire Fatima, North Pres and Cloyne (times unknown as of yet. Will probably be in the morning, but I will get back to you when I have more information.)
Safer Internet Day is an EU wide initiative to promote a safer internet for all users, especially young people.
This initiative began via the EU SafeBorders project in 2004 and was taken up by the Insafe Network in 2005 since then has grown and is now celebrated in more than 100 countries worldwide across all continents.
The aim of this day is to "Play your part for a better internet".
Intel Security has a robust Digital Safety program which involves heightening awareness of digital safety to primary and secondary students, youth clubs, students of 3rd level teaching colleges, community groups and parents. The program deals in depth with how to protect your hardware, information and also the importance of positive online behavior. Our partners to date are Foroige, Youth Work Ireland, TYTPN, and ABC based out of DCU. Intel Security run this program all year round and therefore it is natural to support a day like SaferInternetDay.
ABC has carried out a survey involving 900 parents which was in the news this morning, highlighting the following:
· A growing digital divide between parents and children especially on social media
· Parental over-reliance on their children's accounts of what they do online
· Low rate (< 20%) of parental supervision of their children on social networks
· Over half of parents expressed a frustrating lack of knowledge about privacy techniques, filtering and password controls
· Younger engagement – 52% of 6-8 year olds have Internet access and 21% can download/install software
More information on Safer Internet Day can be obtained on www.saferinternetday.org website or the Irish version www.saferinternetday.ie