15 February 2016
By Elaine Murphy
elaine@TheCork.ie
At an average of €23,410, Cork is the 7th cheapest county in Ireland to get married in. Social network website WeddingSocial.io has carried out a comprehensive study into wedding costs in Ireland.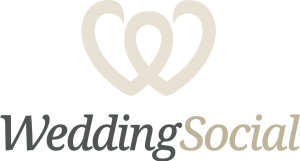 The cheapest county in Ireland to get married in is Offaly with weddings costing an average of €20,930, the only county in Ireland coming in under €21,000. August is the most popular month to get married in with 15% of all Irish weddings, while January is the least popular on just 2%.
The study from WeddingSocial.io shows that the cheapest month to get married in is February costing on average €21,765 but couples getting married in July pay nearly €3,000 more at €24,615 on average. Overall the average cost of a wedding in Ireland is €23,605, a €1,200 increase on last year.
The study was conducted using over 1,000 actual wedding budgets from couple across the Republic of Ireland (26 counties). A full breakdown of costs, counties and months can be found at www.weddingsocial.io/WeddingCosts.
Founder, Alan Joyce, WeddingSocial.io comments:
"The wedding reception is the largest expense a couple incurs. Therefore, it's no surprise to see Wicklow, topping the list of Ireland's most expensive counties, with its many picturesque and exclusive wedding venues.
In the battle of the sexes, on average €450 is spent kitting out the bridesmaids, over double that spent on the groomsmen.
It's also interesting to note that photo and video booths rank higher than the more traditional wedding expenses of flowers and car hire, highlighting the importance of the shift towards social media."