14 February 2016
By Bryan T. Smyth
bryan@TheCork.ie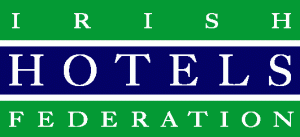 Hoteliers in Cork this week called on local candidates in the general election to commit to decisive action in support of continued recovery in Irish tourism. Darragh Brady, Chair of the Cork Branch of the Irish Hotels Federation (IHF) said that, while tourism has made significant progress in recent years, continued growth cannot be taken for granted.
Commenting at the launch of the IHF's national tourism policy document for the general election – A Strategy for Job Creation and Economic Growth – Mr Brady stated that tourism currently supports 19,000 jobs in Cork and contributes some €600m to the local economy annually. He said that while the sector has benefitted from a number of pro-tourism measures, such as the 9% tourism VAT rate, conditions within the industry remain challenging. A lot more needs to be done over the next five years before Irish tourism reaches its full potential for growth and job creation.
As part of a four-point plan, the IHF is seeking to ensure tourism remains a major engine for economic growth and employment, targeting the creation of 40,000 new jobs throughout the country by 2021. The plan calls on the next Government to support tourism by addressing a number of key challenges, including:
Providing greater cost competitiveness within the Irish economy
Restoring marketing funding to 2008 levels, with greater support for regional tourism
Allocating additional funding for tourism product and infrastructure
Investing in people, skills and training – including vocational and craft training
As one of Ireland's largest indigenous industries, tourism is vital for the country's economic well-being. Irish tourism has created 33,000 new jobs since 2011 and now employs over 205,000 people throughout the country, equivalent to 11% of total national employment. It accounts for 4% of GNP and last year generated €7.3 billion in revenues for the economy and €1.8 billion in taxes – thereby supporting the local economies of every village, town and county.
Mr Brady says: "We're at the early stage of recovery following the downturn and challenges include the high cost of doing business in Ireland, particularly around Government controlled costs such as local authority rates, water and energy levies. Significant additional investment is also required to support tourism marketing and product development – areas where funding has been significantly reduced since 2008."
"Tourism represents an excellent investment for the country and it's therefore vital that it remains at the heart of Ireland's economic policy," says Mr Brady. "We're calling on local candidates in the general election to commit to a range of pro-tourism policies that bolster Ireland as a leading destination for overseas visitors and holidaymakers. With the right support, this would generate up to 40,000 additional new jobs in tourism businesses across the country, including a significant number here in Cork."
Commenting on the recovery to date, Mr Brady said: "The 9% VAT rate, in particular, is of enormous importance to tourism businesses – helping to level the playing field when competing with international destinations for visitors. With revenues being continually reinvested within the sector, the initiative continues to enable the industry to create additional employment – both nationally and locally in Cork. This is good news for the local economy as the majority of hotels and guesthouses plan to increase staffing levels further over the next twelve months."
He says, "Other important measures introduced in recent years include the zero rate air passenger tax, support for improved air access and connectivity, and the liberalisation of the visa regime for visitors from selected markets."
"We've also benefited significantly from a number of external factors that have supported growth in overseas visitor numbers. These include economic upturns in our major overseas markets such as North America and Britain and of course favourable currency exchange rates in recent years," says Mr Brady. "Now is not the time for us to take our eye off the ball, particularly given the uncertain economic outlook for the global economy. We must safeguard the gains we've achieved so far and ensure sustained growth over the medium to longterm."
IHF FOUR POINT PLAN:
1. Greater cost competitiveness within the Irish economy
The international tourism market is exceptionally competitive and every tourism euro spent in Ireland is hard won. As such, the high cost of doing business in Ireland remains one of the most pressing issues faced by tourism businesses. Since 2008, the hotel sector has brought down costs by 24%, and this has been a significant factor in stabilising our industry. On the other hand, the levels of Government-determined costs have remained the same. A focused approach on cost competitiveness is required, including:
retention of the 9% tourism VAT rate, which continues to be one of the most successful job creation initiatives in modern times;
improved labour cost competitiveness through the reform of income taxes and adjustment of the social insurance structure for lower paid workers;
implementing full revaluations of local authority rates for hotels, as provided for under the Valuation Amendment Act 2015;
minimising Government-controlled energy and water costs within the commercial sector.
2. Restoration of tourism marketing funding to 2008 levels
Irish tourism has been an excellent investment for the country and must be nurtured if it is to continue to deliver returns for the economy. Every euro spent in destination marketing by the state results in a €34 visitor spend in the country. Since the downturn, however, the funding allocation for tourism marketing and product development has been cut back substantially and tourism bodies are now operating under very constrained budgets.
This loss in marketing 'share of voice' risks damaging our brand awareness at a time when Ireland should be investing in tourism promotion and long‐term, sustainable market growth. A restoration of funding to 2008 levels is therefore urgently required to support both Fáilte Ireland and Tourism Ireland to ensure more effective delivery of our tourism product messages into our target markets such as North America, Britain and Continental Europe.
3. Additional investment in Ireland's tourism product and infrastructure
The long‐term, sustainable growth of Irish tourism is also being jeopardised by a lack of adequate investment in our tourism product and infrastructure. A new five‐year product development plan is required, including the provision of a capital budget of €300 million for tourism‐specific projects over the period. Averaging €60 million per annum, this is equivalent to 1% of annual export receipts from tourism in the years 2016‐2020.
4. Investment in people, skills and training
Following the recent launch of the Apprenticeship Council, hospitality training needs additional resources to support the anticipated increase in employment in our sector. Training policy within the industry should be reformed to focus on continuous education, up‐skilling and equipping people for career progression and development.