19 February 2016
By Bryan T. Smyth
bryan@TheCork.ie
Denise O' Callaghan, founder of Denise's Delicious Gluten-Free Bakery in Little Island, Cork will guest star in Neven Maguire's 'Healthy Home Chef' programme on RTÉ 1, February 24th. With Sonia O' Sullivan featuring in the series first episode, Cork is well represented in this new TV series with a focus on healthy eating.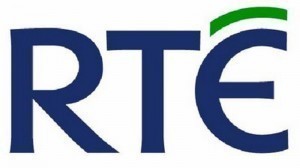 Each programme in Neven's 'Healthy Home Chef' series, is based around a different health theme including 'Boosting the Immune System, 'Food on the Go' with Daithí Ó Sé, 'Coping with Stress' with Maureen Gaffney and 'Food Intolerances' with Cork's own Denise O' Callaghan. Denise's appearance and demonstration was filmed at her bakery in Little Island and at Fota Island Resort.
In the upcoming programme, Denise, helped by Neven, will show viewers how to make delicious French classic, Quiche Lorraine, using her special gluten-free flour blend. Ireland has a very high rate of Coeliac disease affecting one in every 100. This, combined with a growing number of people making a lifestyle choice to eat gluten-free, has seen demand soar for good gluten-free products.
A former investment banker, Denise was inspired by her dad, Michael O' Callaghan, who is a Coeliac to set up her bakery. What began as a home-cooking passion to support him, prompted Denise to open Ireland's first gluten-free artisan bakery in 2008. The bakery, a family business, has grown substantially now employing a team of 13 at its base in Little Island, Cork.
One of Ireland's leading producers of cakes and baked products for Coeliacs and those following a 'free from' gluten, wheat, dairy and yeast free lifestyle, Denise's Delicious Gluten-Free Bakery product ranges are available across the country from the major multiples and also feature on the Aer Lingus Premier menu. Denise is also author of her first book titled 'Delicious – Recipes from My Gluten-Free Bakery'.
Speaking on his new TV series, Neven Maguire of MacNean House & Restaurant, Blacklion, Co. Cavan said, "We, as a nation, are on track to becoming one of the unhealthiest in Europe in the near future. With this new series, I hope to show families how easy it can be to create quick, nutritious and tasty meals at home using Bord Bia Quality Assured products. With a family of my own, I understand the need for this more than ever and this was the motivation behind the new series."
For Denise's Quiche Lorraine and more see www.delicious.ie. Neven Maguire's 'Healthy Home Chef' featuring Denise is broadcast Wednesday, February 24th at 7.30 pm on RTÉ 1. 'Healthy Home Chef' is sponsored by Bord Bia.