4 March 2016
By Bryan T. Smyth
bryan@TheCork.ie
Pádraic Vallely has joined the not-for-profit philanthropic fund, Cork Foundation as the new CEO. With vast experience in fundraising, marketing and campaign management, Pádraic steps into his new role to drive the organisation's funding and innovation strategies.
Speaking about the new role, Chairperson of Cork Foundation Yvonne Barry said: "We are delighted Pádraic will be taking on the role of CEO of the Cork Foundation. The Cork Foundation's key focus is creating jobs in the social enterprise, community and voluntary sectors, and this in turn will aid Cork people and communities that need extra support."
Who is Pádraic Vallely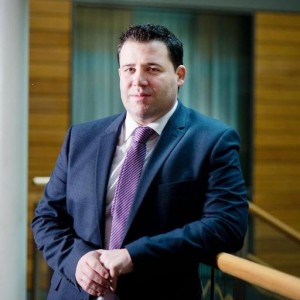 Padraic has had nine and half years working for a national politician in Leinster House. Pádraic has vast experience in strategy, policy, fundraising, marketing and campaign management, communications and high end negotiation. Pádraic received a Masters in Business from Liverpool John Moores University with his thesis focused on Social Enterprise. He has a keen interest in helping people, improving our society and trying to make a difference.
On his new appointment, Pádraic stated: "Cork Foundation is at the core of Cork, linking with voluntary organisations, community groups, start-ups and SMEs, local businesses, multinational companies and business leaders. While all of these groups come from different backgrounds, and varying levels of success, we all share a common love — a love of Cork and a passion to make Cork better."
What is the Cork Foundation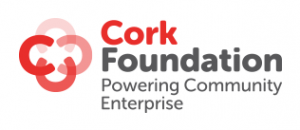 The Cork Foundation's main focus is to connect donors with social entrepreneurs and voluntary & community organisations in Cork in need of funding in order to create and retain jobs in the region. Along with prompting positive social change in local communities, the Foundation also inspires Cork people, living both in Ireland and abroad, to stay connected to their home county.