15 March 2016
By Bryan Smyth
bryan@TheCork.ie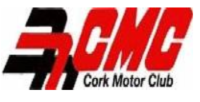 History was made at the Quality Hotel Clonakilty West Cork Rally when Donagh Kelly became the first driver to win the event three years in a row. The Donegal driver who had Conor Foley on the notes this year led from the very start to record a very impressive victory in his Ford Focus WRC. Their winning margin was 1 minute 26 seconds ahead of a very hard charging Keith Cronin / Mikie Galvin in a Citroen DS3 R5, and they were a further 43 seconds ahead of the Subaru Impreza WRC of Garry Jennings and David Moynihan. The National Rally was won by Brian Brogan and Damien McGettigan in their Ford Escort after an event long battle with Alan Ring / Adrian Deasy in a Fiesta R5+. The Historic Rally was won by Wyn Hughes and David Davies in an Escort Mk2 while Fergus Hurley and Eric Deane won the Junior Rally also in an Escort Mk2.
The rally was the second round of the Clonakilty Blackpudding Irish Tarmac Championship as well as the opening rounds of the FIA Celtic Trophy and PlasticBags.ie Southern 4 Rally Championship. Greg McCarthy the Clerk of the Course had put together a route that included fourteen challenging stages with centralised service in Darrara Agricultural College. Top seeds were Kelly & Foley in their usual Focus WRC while Garry Jennings and David Moynihan were at two in their Impreza WRC. Jennings usual co-driver Rory Kennedy had to withdraw before the event so David Moynihan stepped in without having had the opportunity to recce any of the stages. Declan & Brian Boyle non-started from three, while Daragh O'Riordan & Tony McDaid at four had their Fiesta decaled in a fabulous new black and gold livery.
A quartet of R5 cars were next up with Cronin / Galvin leading the way from Alastair Fisher / Gordon Noble, Sam Moffett / Karl Atkinson and Desi Henry / Liam Moynihan. Local driver Kevin Kelleher was at nine in his Subaru Impreza WRC with Welshman Gwynfor Jones on the notes, while Roy White and James O'Brien were at ten in a Fiesta WRC. There were a lot of fine drivers outside the top ten as well, with Owen Murphy, Josh Moffett, Stephen Wright, Wesley Patterson, Alan Ring and Frank Kelly to name but a few as the entry was one of the highest quality ever seen on the event.
Day 1
Overcast but dry conditions greeted the crews for the opening pair of stages at Clogagh and Ballinascarthy and Kelly immediately put down a marker to lead by 13 seconds after two stages from Jennings. A further twenty seconds back were Fisher and Cronin locked in their own private battle while only ten seconds separated White in fifth from Stephen Wright in tenth. Early retirements included Mark Straker who pulled in on the first stage when the oil light came on in his Darrian, Washington James in the ex-Roy White Rover which developed a differential problem and Jason McSweeney when a broken brake pipe forced him out early in the first stage. The next pair of stages were a repeat of the opening two and Kelly continued to edge away from Jennings despite his best efforts while Cronin had moved back into third courtesy of a great time on the third stage. Desi Henry had dropped back after a puncture cost him over three minutes and out of the running while the Moffett brothers were involved in another tussle with Roy White with less than five seconds between them. Owen Murphy had a miserable start to the event as the intercom stopped working right at the beginning of the first stage and two stages had to be tackled before it could be rectified. Marty Gallagher had been having a good run until the fourth stage when he collided with a wall having tried to avoid an exhaust system that had fallen from another car.
The battle in the National Rally was as intense as could be expected with Brian Brogan ahead in his Escort from Adrian Hetherington with Alan Ring in third. Eugene Meegan lost over eight minutes when the bonnet flew up and smashed the windscreen, and later had fuel pump problems which forced his retirement and Noel Kelleher's Civic retired with mechanical failure. The afternoon stages consisted of the classic Ring, and the altogether trickier Dunworley, both to be tackled twice. Kelly and Cronin stormed through to beat the bogey, but Jennings suffered a setback with a lurid spin in Ballinglanna which cost him almost 30 seconds and back into the clutches of Cronin. Fisher had a good time on Ring, but admitted he had no answer to Cronin's pace on that stage. Dunworley was a different matter though, with Fisher turning in a stunning time to be quickest on the stage, one second clear of Kelly and three ahead of Cronin who had now edged past Jennings. Wesley Patterson lost an enormous amount of time when the Escort developed ECU problems and dropped well back the field.
The final pair of stages saw Kelly take another fastest stage with Fisher second and Jennings third as the pace really began to hot up. The last stage of the day saw Cronin take a fastest stage time to consolidate second place, but his rival Fisher crashed out on the same stage to bring a sad end to a very impressive performance on his first visit to West Cork. Jennings was in third place, 22 seconds behind Cronin and a secure 85 seconds ahead of Josh Moffett. Josh and Sam, Roy White and Daragh O'Riordan were only separated by ten seconds.
The national rally saw Brogan retake the lead from Alan Ring by thirteen seconds overnight while Adrian Hetherington, Vincent McSweeney and Frank Kelly completed the top five placings overnight. James O'Mahony & Kerrie Barry led the Historic Rally by 37.5 seconds over Wyn Hughes with Philip Wylie just another 0.5 seconds further back, all in Escorts. Dewi Bowen had lost time with a misfire and Frank Cunningham had fuel pump problems which dropped them back.
Day 2
Where the first day had been cold overcast and dry, the second day had a definite spring feel about it as the sun shone and the sky was free of clouds. The six stages to be tackled were Shanaway, Sams Cross and Ardfield before service and those three repeated before the cars headed for the finish ramp. Kelly extended his lead by another five seconds on the opening stage as Cronin also pulled away from Jennings, and the Moffetts got ever quicker as the sibling rivalry grew more intense. The national rally saw Patrick McHugh's fine drive come to an end with an accident while Brogan was again quickest, a trick he also repeated on the following stage to push his lead out to 19 seconds over Ring. Vincent McSweeney rally came to an end with an accident on the Sams Cross stage. The final stage of the loop was Ardfield which was run from Castlefreke to Dunmore in a break from tradition and provided a very challenging test. Cronin was fastest here to cut Kelly's lead to under a minute, while Sam Moffett was starting to set some very impressive times to move into fourth.
The last loop of stages was more a case of drivers settling for what they had, except for Sam and Josh of course, and they continued trading times right to the end, when Sam took fourth place by just under 4 seconds. Kelly eventually pulled out a lead of 1 minute 26 seconds to take his historic third win in a row, with Cronin and Jennings settling for second and third respectively. Roy white was sixth almost a minute clear of O'Riordan who came home ahead of Stephen Wright. Kevin Kelleher and Joe McGonigle rounded off the international top ten. Group N was won by local driver David Guest with Paddy Robinson on the pace notes in their Mitsubishi Lancer Evo 9. The National rally was won by Brian Brogan & Damien McGettigan, from Alan Ring / Adrian Deasy with Adrian Hetherington and Gary Nolan coming home in third place. The Historic Rally was won by Wyn Hughes from Philip Wylie by just three seconds with Hughes taking 20 seconds out of Wylie on the final stage! Fergus Hurley and Eric Deane were very impressive winners of the Junior Rally in their Mk2 Escort as they had over three minutes to spare over Justin Ryan / Stephen Monaghan with Christy McCarthy & Cathal Quill taking third place.
Once again the event had been a great success and 90 of the 140 main field starters were eventually classified as finishers after what was described by many as a very tough rally.