1 April 2016
By Bryan T. Smyth
bryan@TheCork.ie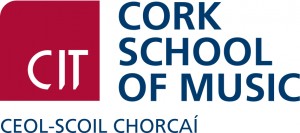 Cork singer, performer, backing vocalist and Director at the Academy of Popular Music at The Cork School of Music, Dr. Trish Rooney, was appointed as the dedicated vocal coach for The Voice of Ireland. Now in series 5, Trish is working with The Voice contestants and celebrity coaches Kian Egan, Una Foden, Bressie and Rachel Stevens for the show, which airs every Sunday on the RTE ONE.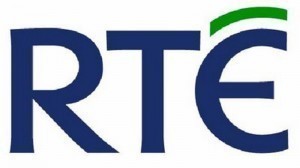 Dr. Trish Rooney commented: "I am so excited to be the Vocal Coach for The Voice of Ireland. I have spent the past six or seven years working in the field of vocal education, methodologies, performance and comparing and contrasting pop versus classical techniques as well as teaching methods and studying with the greatest vocal coaches from all over the world as part of my Doctoral work. I feel very lucky that my musical journey has brought me here."
The Voice of Ireland is now in the live knockout stages where 36 acts will compete over 3 weeks to secure a place in the live quarter finals.
"We are at the live knockout stage now so I am working with acts from each team every week. Every voice is individual and every singer has different vocal strengths and weaknesses so it's all about finding out quickly what these are and giving them fast and effective fixes, while also giving them lots to take away and work on in their own time and helping them understand how to care for their voices," added Dr Rooney.
In the final stage of the competition twelve remaining acts compete weekly to become The Voice of Ireland. A total of eight acts, two from each team will go through to the semi-finals, from that group the four acts with the highest public vote will go through to the final. All four acts perform twice during the final and based on public vote only one act will be crowned The Voice of Ireland 2016 and win a recording contract with Universal Music.
"It is such a different experience when you know the contestants. You really get to know them and want all of them to win!" she continued.
"I love helping the contestants perfect their singing voices, but I must admit I am really excited that I get to exercise my own vocal cords on the show by singing all of the #rtethevoice tweets live on air," she added.
Trish completed her Doctorate in Education, specifically vocal education, at the Institute of Education, London. She has presented her work at the Prestigious Oxford University, Athens Institute of Education as well as other major International Conferences and is already a published author on the topic of music education and on the editorial board of 'educate' journal. For more information, visit www.trishrooney.ie.