21 June 2016
By Bryan T. Smyth
bryan@TheCork.ie
Where: Clarion Hotel, Cork
When: Friday June 24th, 9am – 5pm
Cork's first Data Savvy Practitioner Forum will be held in the Clarion Hotel, Cork on Friday, June 24th, as part of a three-day international conference of the IFIP Working Group (WG) 8.3 on Decision Support Systems, organised by Business Information Systems (UCC). The theme of the conference is "Big Data, Better Decisions, Brighter Future".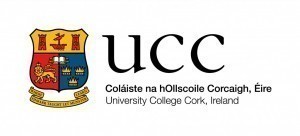 The innovative day long Forum, looking at the latest trends and progress in the area of data, and its business value, will comprise of a keynote address from internationally renowned speaker, Professor Tom Davenport; lightening talks on a variety of data related topics; a data and analytics panel discussion, and workshops.
The keynote address, entitled 'Beyond Automation: A New Era of Decision Making', will be delivered by Davenport, who is a celebrated educator, speaker, and researcher. Named one of the top three business/ technology analysts in the world, one of the 100 most influential people in the IT industry, and one of the world's top 50 business school professors by Fortune magazine, Davenport is a pioneer in the field of analytics and big data, and is a trusted advisor to companies around the globe.
Speaking about the upcoming Forum, Dr. David Sammon, Senior Lecturer, Business Information Systems, UCC and conference organiser said "The first Data Savvy Practitioner Forum is designed to showcase the business value of data-driven initiatives. It also promotes the impact of the practitioner-researcher. The practitioner-researcher is an effective way to repurpose organisational capabilities and is the cornerstone of the IMI/ UCC MSc Data Business (Executive Masters) programme. It is a real coup to have Professor Tom Davenport as our keynote speaker. He has a wealth of information to share and is such an energising speaker that he is sure to keep the audience on the edge of their seats!"
Attendees will also hear from a number of different speakers in a series of lightening talks. These include Kieran O' Driscoll from Heineken, who will discuss 'The Agile Data Modelling & Design Thinking Approach to Information System Requirements Analysis'; Jim Costello, SouthWestern on 'Data Governance of Irish Food'; Keith Drummond from EMC on 'Enabling Part Defect 360s'; and Declan Collins, ARK Data Innovation on 'a Mature Approach to Data Collection in EU Financial Regulation'. UCC's Dr. David Sammon, John McNulty and Aonghus Sugrue will address 'TASC²S: Designing a Data Driven Business Process'; while AIB's Jonny Law and Alice O'Malley will look at 'The Development of a Visual Project Status Wall in a Transformation Programme'; and finally Barry Magee from IBM will discuss 'Evaluating Data Driven Practices in Sales Environments'.
A data and analytics panel comprised of Kevin Flanagan, General Manager, Pivotal Ireland; Patrick Lynch, CEO, Texuna; and Andrew Grannell, Chief Analytics Officer, PX Analytics, will discuss the current business realities of, the key business challenges with, and approaches to data and analytics; and how to add business value with data and analytics.
The Forum will come to a close with a series of hands-on workshops for attendees. Dr. Tadhg Nagle and Walter Cleary's workshop will cover 'The Information Supply Chain: A Business Value Approach to Data Projects'; while Barry Magee and Dr. Paidi O'Reilly will look at 'DataBergs: Injecting Data to Optimize Customer Engagement and Sales Results'.
Tickets for the Data Savvy Practitioner Forum cost €200 and are available from http://uccshop.ie/shop/one-day-conference-attendance-friday-june-24th/