4 July 2016
By Bryan Smyth
bryan@TheCork.ie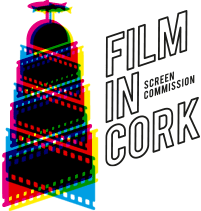 Film In Cork's popular Production Club series drew to a close on Friday, July 1st with a talk from Irish writer, director, producer, Alex Fegan, at RTÉ Cork. Best known for directing the hit documentaries 'Older Than Ireland' and 'The Irish Pub', both of which his company theatrically released in the US, which is a complex and challenging task in itself, Alex's talk addressed "Documentary Filmmaking in Ireland at the moment", with a focus on Irish filmmakers successfully self-distributing in the US.
This talk was the culmination of Film In Cork's Production Club, sponsored by the Broadcasting Authority of Ireland (BAI), which on one evening each month, hosted industry experts, who offered invaluable insight to the participants attending. The Production Club, which began in January, offered a tangible and accessible opportunity for the expansion of the production community in the region and was aimed at writers, directors and producers in Cork City and County.
Speaking about the success of the initiative sponsored by them, Michael O'Keeffe, Chief Executive of the BAI said "Through its sponsorship support of events and activities such as Film in Cork's Production Club, the BAI seeks to contribute to the growth and continued development of the industry in Ireland. We see the value in investing in training initiatives such as this and are delighted to assist, in some way, in realising the opportunities it offers to the production community in Cork."
The Production Club kicked off with director and screenwriter David Keating, who gave a fantastic talk about how he found the balance between the spontaneous nature of creating, the business end of getting a project off the ground, and completing something that is artistically successful; as well as giving advice on the practicalities of shooting.
February saw the visit of film and documentary maker Paul Duane, who gave a fascinating insight into developing a TV drama series with a major US TV corporation. His experience across the areas of writing, directing and producing meant he was in a wonderful position to offer participants insights in terms of all three areas and working across film and television, documentary and drama.
Cork producer Conor Barry addressed the March Production Club, reflecting on the talent that has emerged from the region to date and offering insight and advice on his professional journey as a producer. Producers in attendance learned from his expertise in the complex world of film-production, from an original idea, to production and all the way to film distribution; while writers and directors got an idea of what producers need from them, and what they can expect from a good producer.
Guest speaker at the April Production Club event was Paul Young, CEO of the twice Academy Award and BAFTA nominated animation studio, Cartoon Saloon, who, supported by Film In Cork and Screen Training Ireland, hosted an animation workshop for professionals and students in the field of animation earlier that day in Cork.
May's Production Club was led by writer, director & producer Terry McMahon, whose first two features, 'Charlie Casanova' and 'Patrick's Day' both screened at SXSW, with the latter also winning a plethora of awards at last year's IFTAs. Terry offered insights into both his screenwriting process (he writes for a variety of TV shows) and getting out there and shooting even when you have a tiny budget.
For the last six months The Production Club was kindly hosted in RTÉ Cork's studio, which is an invaluable resource to Cork's production community. There is constant production in the studio throughout the year, including series like 'The Today Show' and 'Nationwide'. Commenting on this, Colm Crowley, Head of RTÉ Cork said "Here at RTÉ Cork, we were delighted to host Film In Cork's monthly Production Club events. It is important, particularly for emerging talent, to see that this is an industry where focused hard work goes on, week in, week out, all year around; and we're proud to say that nowhere demonstrates this better than RTÉ Cork's studio."
Commenting on the success of The Production Club, Rossa Mullin, who runs Film In Cork said "We were thrilled to have the BAI sponsor our Production Club. Having attracted considerable interest from Cork's large pool of talented writers, directors and producers, the level of demand demonstrates the need for similar creative initiatives going forward and this is only possible through the support of organisations such as the BAI. We are also particularly grateful to RTÉ Cork for so generously offering us a home for these monthly sessions."
Supported by both Cork City Council and Cork County Council Arts Offices, Film In Cork provides production, location and training services to those working in film, television, and animation.