5 August 2016
By Bryan T. Smyth
bryan@TheCork.ie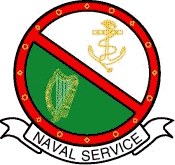 Minister with Responsibility for Defence, Mr. Paul Kehoe, T.D. today visited the newest addition to the Naval Service fleet when he boarded LÉ William Butler Yeats in Haulbowline. The Minister was welcomed on board by the Flag Officer Commanding Naval Service Commodore Hugh Tully and the ship's Captain Lieutenant Commander Eric Timon.
The ship is the same class as LÉ Samuel Beckett, delivered in 2014 and LÉ James Joyce delivered in 2015. The ship recently completed successful Sea Acceptance Trials in the United Kingdom and arrived in the Naval Base on Saturday 23rd July 2016. LÉ William Butler Yeats will be formally commissioned later in the autumn and is replacing the recently decommissioned LÉ Aisling in service.
Minister Kehoe said that "the arrival of LÉ William Butler Yeats and its entry into service is another key milestone in the history of the Naval Service. In light of operational demands the provision of key equipment such as this is extremely important. I am pleased that the ship is destined to play an integral part in the protection of Irish maritime waters for many years to come and will also be available to participate in humanitarian operations such as Operation Pontus in the Mediterranean Sea.