28 September 2016
By Bryan T. Smyth
bryan@TheCork.ie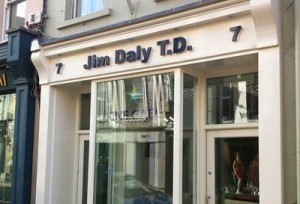 Jim Daly, Fine Gael Cork South West TD and Chairman of the Oireachtas Committee on Children and Youth Affairs, is welcoming a call by the Ombudsman for Children for more oversight over schools.
"Speaking at the launch of his office's annual report today Niall Muldoon said 45% of complaints to his office related to education with the majority of these specifically related to schools. He called for more Government oversight over schools to allow for the advancement and protection of children's rights within the education system.
"I firmly agree with Mr Muldoon's comments and his call for a re-calibration of the balance between the autonomy of schools and the oversight by Government to advance and protect children's rights within the education system.
"This is an issue that I have campaigning on for, for some time and that is why I have introduced the Education Amendment Bill 2015 which will establish an Ombudsman for Education. The legislation will afford all students, parents and indeed staff of a school the opportunity to appeal a decision of a School Board of Management to the Education Ombudsman.