30 September 2016
By Elaine Murphy
elaine@TheCork.ie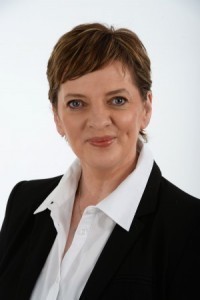 Sinn Féin MEP Liadh Ní Riada has launched a new programme of Chinese language education at Gaelscoil Pheig Sayers. Liadh is a member of the European Parliament Delegation to the People's Republic of China.
Speaking to staff and students at Gaelscoil Pheig Sayers this morning, Liadh Ní Riada said:
"We have celebrated European Language Day this week and just two days ago, I hosted a delegation of Irish Sign Language users in Brussels to demand equality, respect and recognition.
"Languages are central to all our relationships and at every level. However, languages are not only about communication. They tell us so much about our heritage and culture, and equip us for our futures.
"It is exciting for me to know that a new generation of Irish women and men will go into the world, equipped not only with their own, native language, but also with what is fast becoming a major world language.
"This visionary curriculum for primary school students will allow them to learn, practice and perfect Chinese at a level that is appropriate for their age and ability. Languages help us build links; both within our communities, and abroad. This initiative will link young people in Cork with a wealth of information, culture and opportunity in China and beyond.
"I want to congratulate the board and staff of Gaelscoil Pheig Sayers on this initiative and wish the students and Chinese teachers well in their endeavours." ENDS