28 October 2016
By Tom Collins
tom@TheCork.ie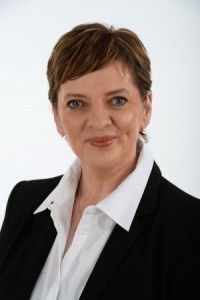 Sinn Féin MEP Liadh Ní Riada has criticised the Government's haphazard implementation of flawed policy', which she says has resulted in the closure of West Cork Development Partnership. The rural and community organisation has been forced to shut its doors today with the loss of up to nine jobs. WCDP had served West Cork for twenty-five years.
Liadh Ní Riada said:
"I am angry and disappointed to hear that West Cork Development Partnership is closing today. That WCDP has been forced into closure by the implementation of a deeply flawed policy initiated by Phil Hogan is beyond dispute.
"WCDP were not awarded the contract to administer the current LEADER programme, despite its bid being commended as 'excellent', and the Partnership's track record of delivering the programme over 25 years.
"WCDP has been the go-to organisation for communities and enterprises in Cork that wished to steer their own development. Its work over two and a half decades has made real and lasting differences in the economic and social life of West Cork.
"I have repeatedly raised serious concerns about the Government's attitude to LEADER and the lack of transparency involved. Unfortunately in this case it is the people of West Cork that will lose out on the wealth of expertise and experience built up in WCDP, and blame lies squarely on this Government and on its immediate predecessor.
"I wish the team at WCDP success, happiness and fulfilment as they begin the next chapters in their lives, and thank them for the service they have provided throughout the years."