3 November 2016
By Bryan T. Smyth
bryan@TheCork.ie
Do you have family who emigrated from Cobh?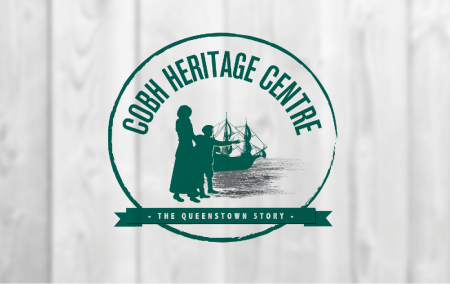 Cobh Heritage Centre in Cobh Co Cork is opening its doors for free on November 5-6 2016 to anyone whose ancestors departed from Cobh in the past.
Cobh was once the biggest port of emigration from Ireland, with more than 1.5million people alone departing between 1845 and 1851, a story dramatically recalled at Cobh Heritage Centre's Queenstown Story Exhibition, which takes you on an emigration and maritime journey from the 1600's right through to the 1950's.
The historians at the Center hope the free weekend will attract more emigration stories that have been passed down through generations from people all over the world, so they can continue to improve and expand their ever changing Exhibition. Who were they, where were they from, how old were they, what was it like to have a family member emigrate? They are also encouraging people to bring along any family photos they may have.
The Centre will also make tracing lost connections a little easier over this weekend, as their resident genealogist will give helpful talks throughout the day at 11am, 1pm, and 3pm. You will get advice on the best websites to look up, the various places that ancestral information can be found and a host of other tips that will assist your own research. At the end of each talk the genealogist will choose one person for a full Genealogical Family History Research Profile where he will give a detailed custom-made analysis of all Irish records relevant to a particular ancestor. There is usually a charge of €50 for a one hour session but this will be waived on the weekend.
To avail of this free Genealogy service the public must email in advance the fact that they will be coming and to send details of their family story. There will be limited access to each lecture so advance notification is necessary
Located in Cobh's beautifully restored Victorian railway station, Cobh Heritage Centre has plenty more to offer for tourists, families and maritime history enthusiasts – explore the recently upgraded Lusitania Exhibition; hear about the Story of Annie Moore, the first emigrant to arrive at Ellis Island; see a message in a bottle that was thrown from the ill-fated The Titanic; and explore what life was like aboard a coffin ship.
Cobh sits on one of the world's finest natural harbours and the Exhibition also relays stories of the maritime, naval and military history of the area, the fortification of the various forts in the harbour such as Haulbowline naval base, Spike Island (the Alcatraz of Ireland) and Fort Camden.
More recently, Cobh Heritage Centre has introduced audio guides in different languages for overseas visitors, and lots of old photos from the National Library.